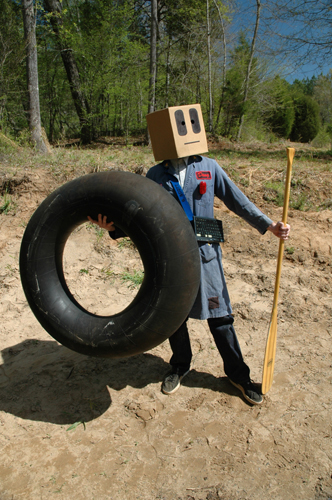 It was a beautiful April day and Slobot wanted to go tubing.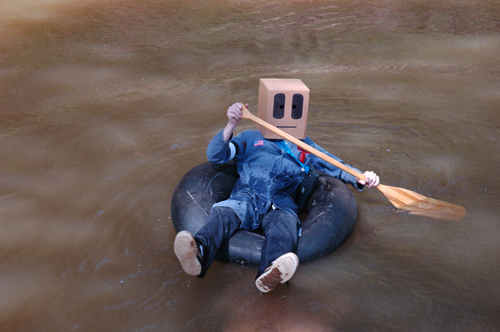 Slobot put in near 2081 Old Hills Bridge Road in Enoree, SC.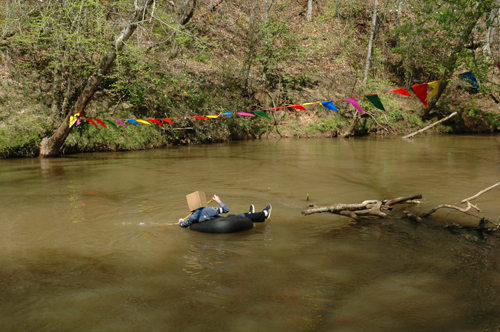 As Slobot passed under colored flags he realized that he was at the beginning of the 11th annual Tame the Tyger River Race and Festival!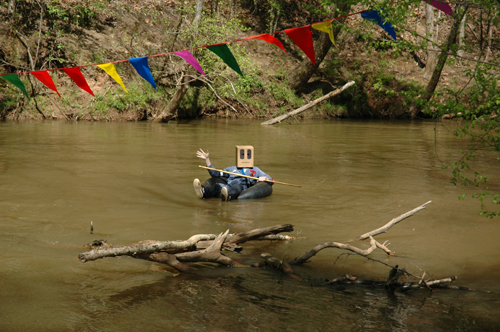 Slobot was excited about competing against experienced kayakers and hoped to beat them.
This year the race is sponsored by the Spartanburg Parks Commission and presented by the Startex-Jackson-Wellford-Duncan Water District and the Tyger River Foundation.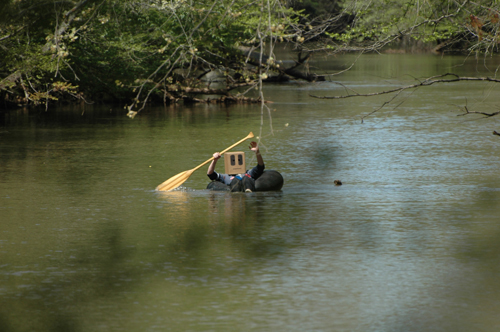 Slobot made his way down river, passing under I-26.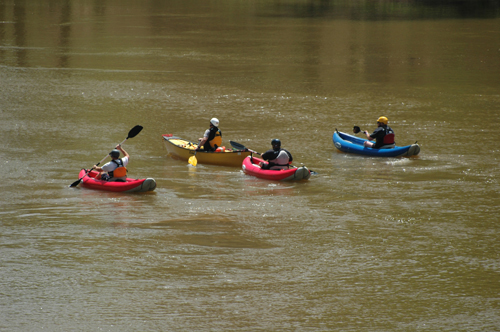 Hot on his heels were a number of kayakers, all hoping for a piece of $2,000 in prizes.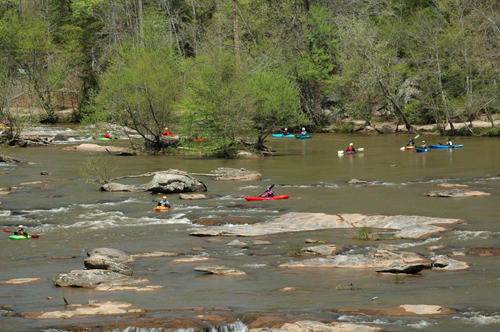 As Slobot approached the rocks and rapids of the Tyger he realized that he might be in over his head.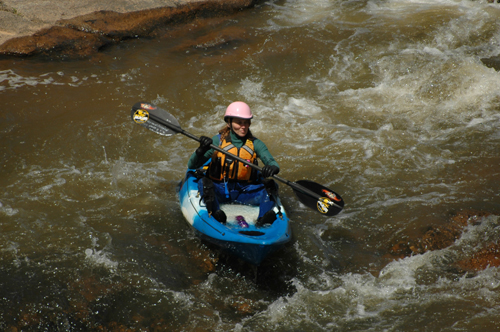 The kayakers traversed the rocks and rapids with ease.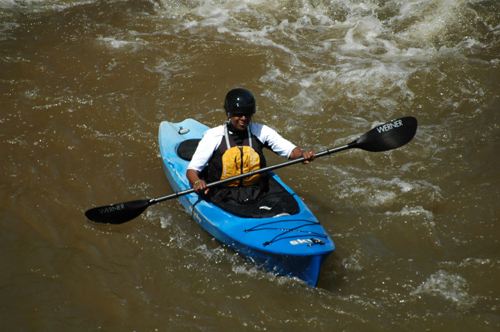 But Slobot was afraid that his innertube wouldn't make it.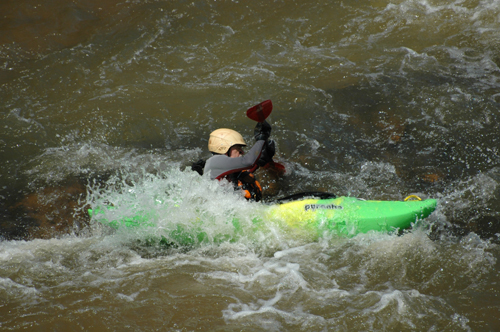 After all, this was a Class II river.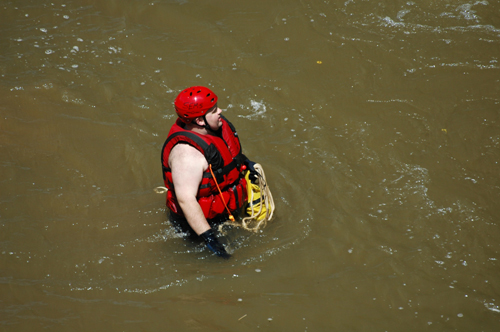 Slobot's innertube, in fact, didn't make it. It popped after striking a rock.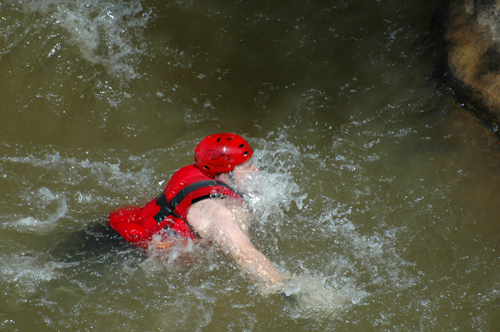 This would necessitate an emergency rescue.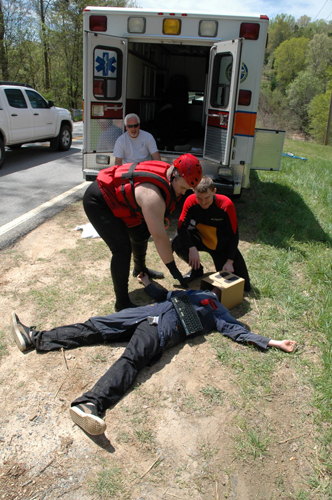 Luckily there were trained professionals on hand to attend to Slobot.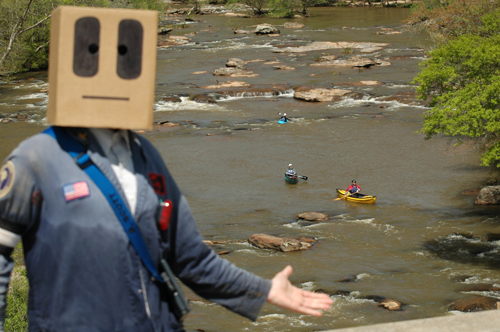 The newly revived Slobot continued to watch the race...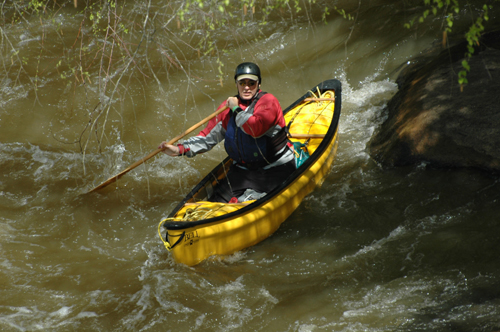 as canoes...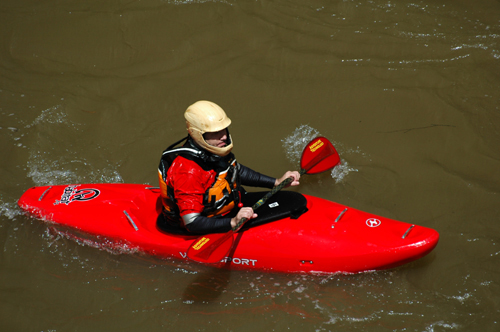 and kayaks...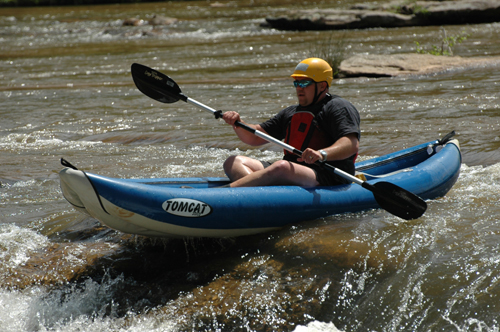 made their way over rocks and other obstacles.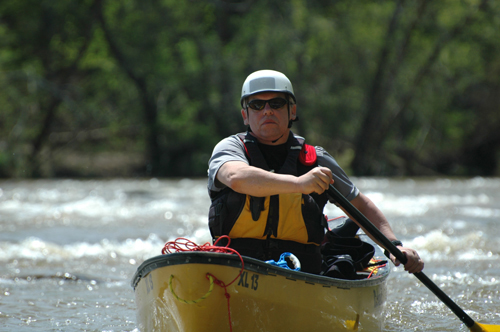 Slobot was impressed with the stoicism of the boaters.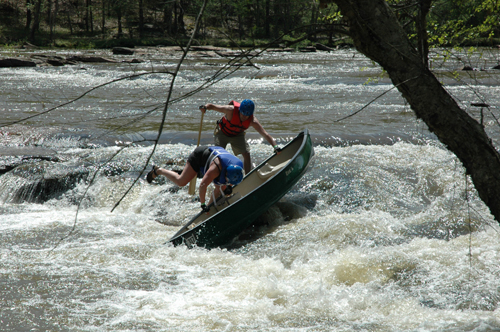 They remained calm even after being flung from their craft.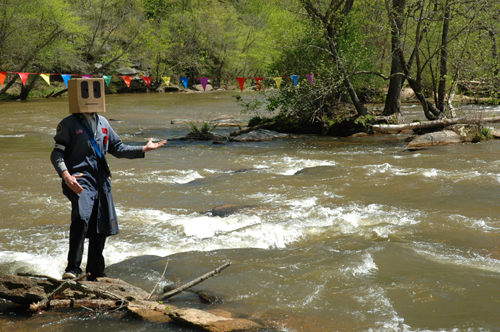 Slobot waited at the finish line,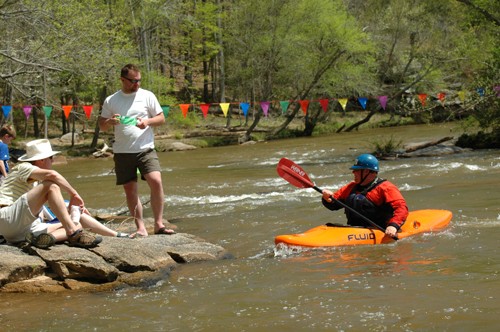 hoping to congratulate the winner of the race.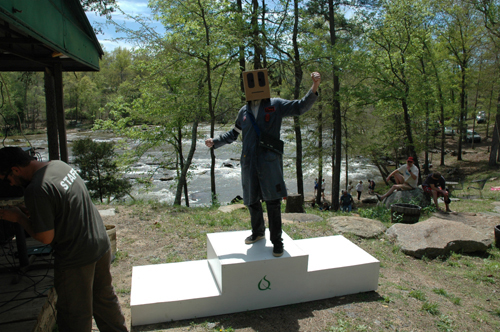 Though he did not win, Slobot still felt like a winner!
Slobot would like to thank the Jug Factory Road Band, Bull Hawgs Barbeque, Cody's Kayak Rentals, Green River Adventures, the Startex-Jackson-Wellford-Duncan Water District, the Tyger River Foundation and YOU!