Slobot goes to the Drive-In, pt. 01!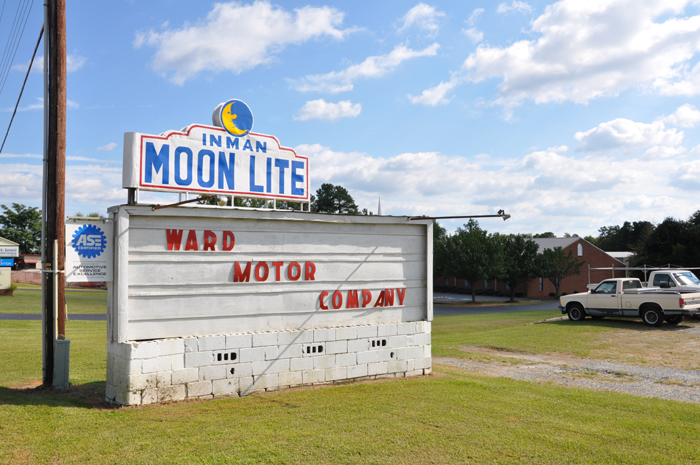 Slobot was idling in Inman when he came upon a movie marquee.
Once upon a time the marquee belonged to the Moonlight Theatre.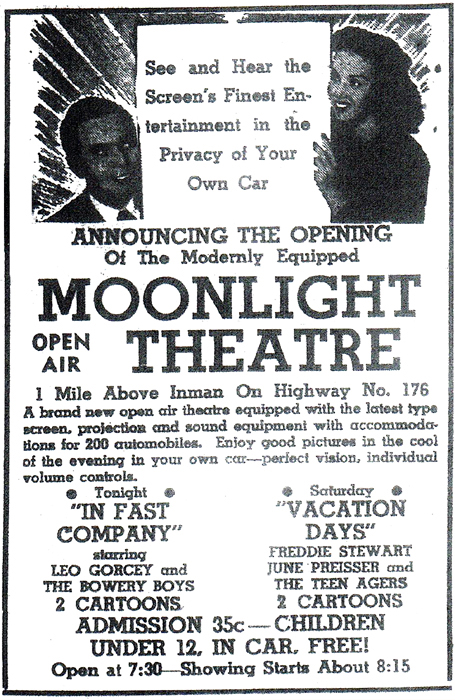 George Ward Sr. and T. J. Hannon Jr. would open the drive-in, Spartanburg's second, on Friday July 2, 1948. The film that night was In Fast Company staring Leo Gorcey and The Bowery Boys, second in a series of 48 Bowery Boys films.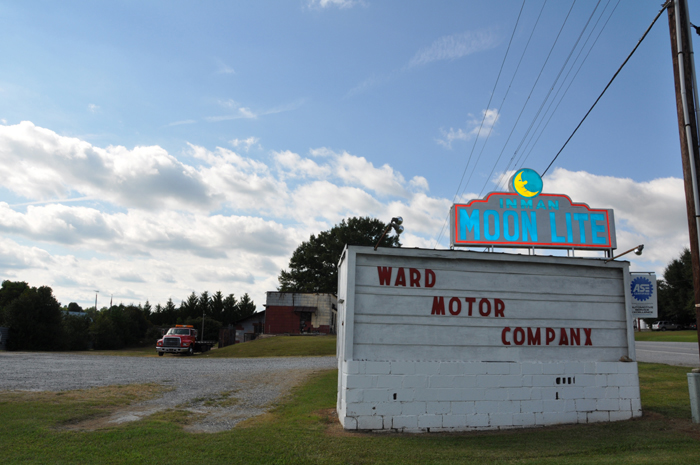 George Ward Sr. would run the Moonlight (later the Moon Lite) until 1980. Ward would also run the Chesnee Drive-In and three indoor theaters. Today George Ward Jr. runs the Ward Motor Company from the site of the old Moon Lite drive-in. It was George Ward's son's idea to maintain the old marquee and Slobot thanks him for it!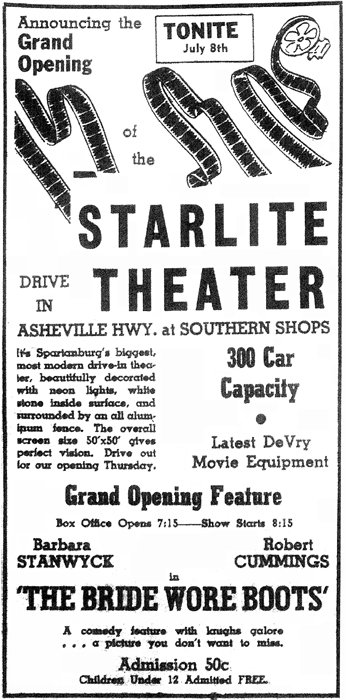 Opening almost simultaneously as the Moonlight was the Starlite Theater on Asheville Highway. The Starlite would run its premier film on Thursday July 08, 1948. The film that night was The Bride Wore Boots, starring Barbara Stanwyck and Robert Cummings.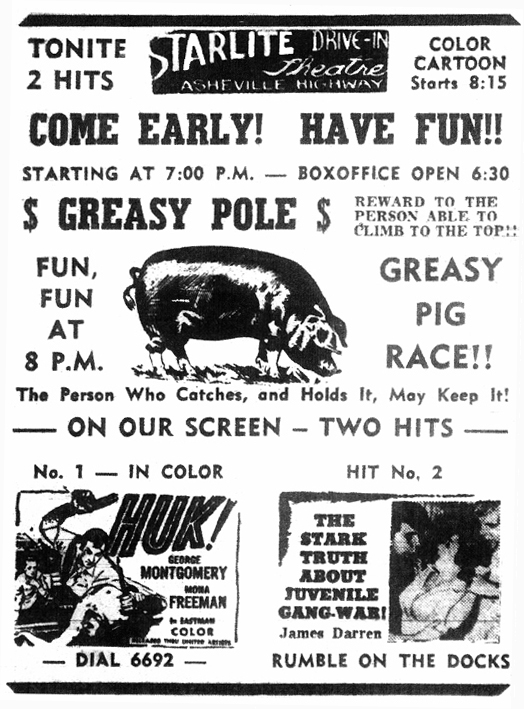 Drive-ins used a variety of promotional gimmicks in order to draw a crowd. On July 5, 1957 the Starlite held a greasy pig race (if you could hold it you could keep it!).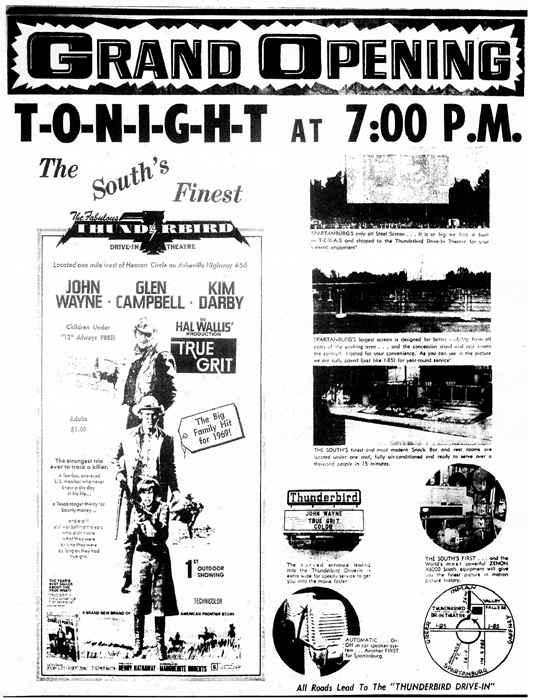 On Wednesday July 30, 1969 the Starlite Theatre would change its name and become the fabulous Thunderbird Drive-In. The Thunderbird would grandly open with the John Wayne classic, True Grit.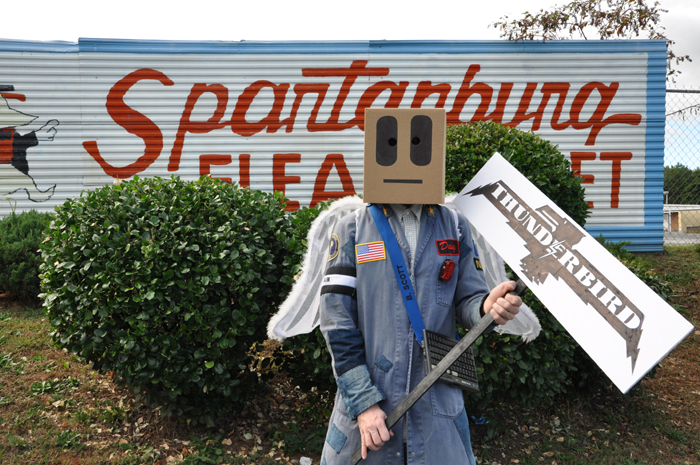 The Thunderbird sat on 14.5 acres and had room for 600 cars.
The Thunderbird would stop running films in 1985.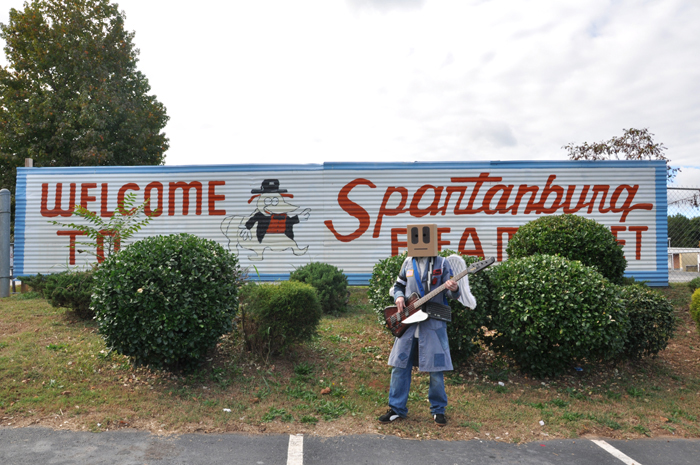 But the Thunderbird would, like the phoenix, rise from the ashes...
as a successful flea market!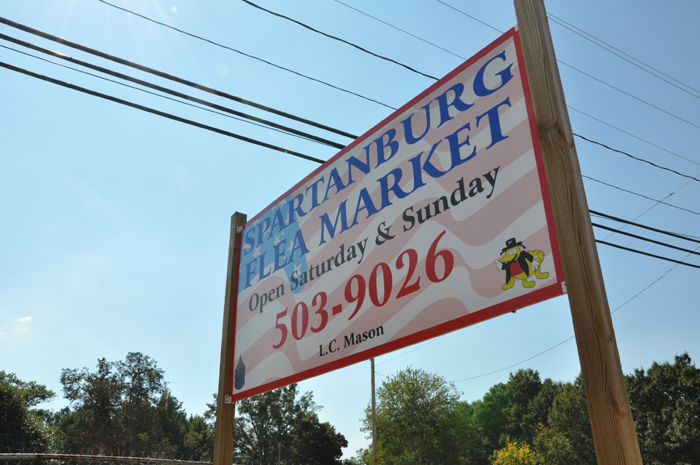 The Thunderbird had started hosting a weekend flea market in 1980...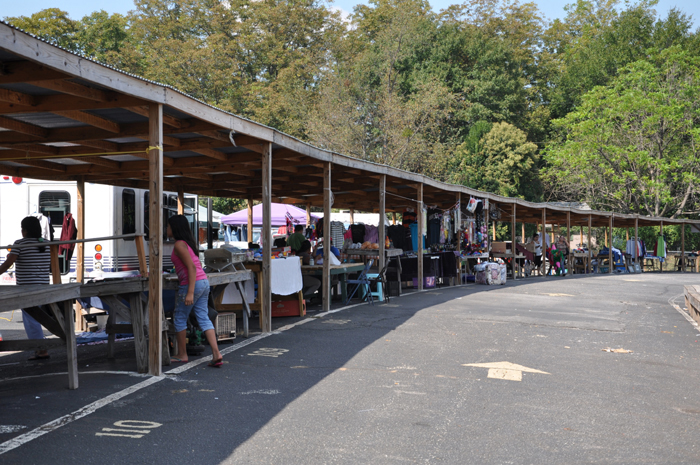 and three decades on they still do!
Today people come, not to see a movie,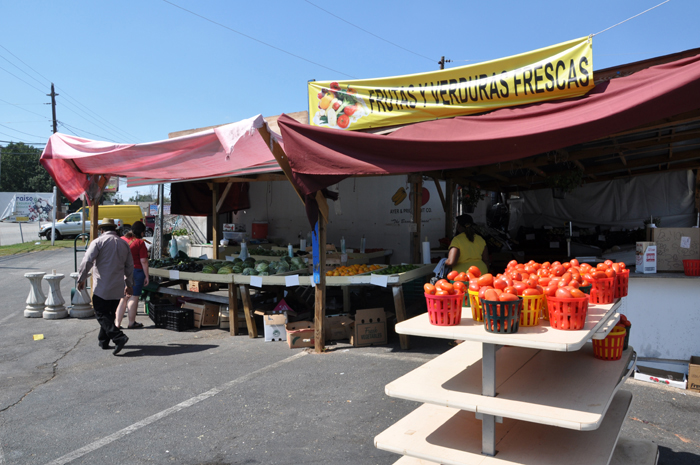 but to buy fruta y verduras frescas,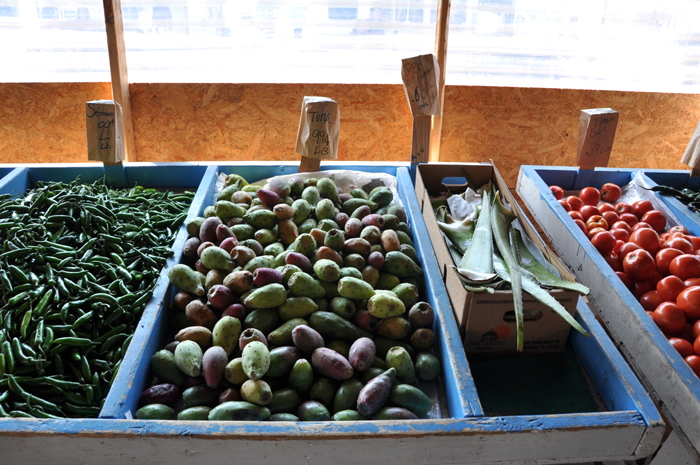 like cacti,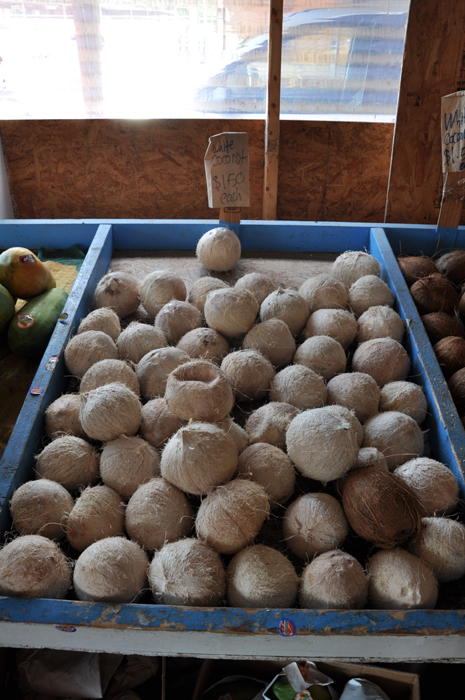 and white coconuts.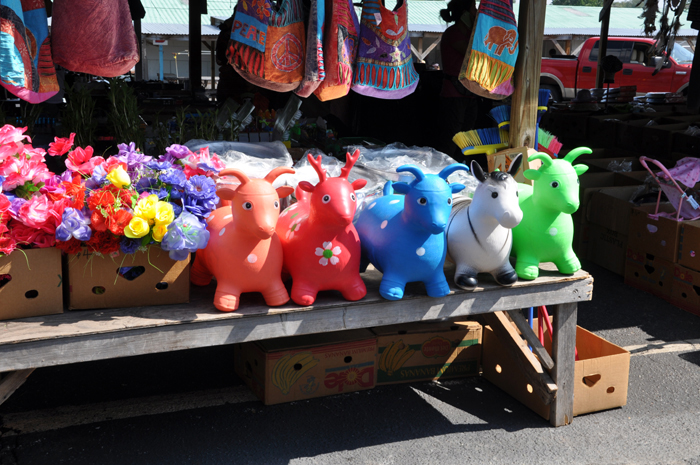 People also come for plastic animals...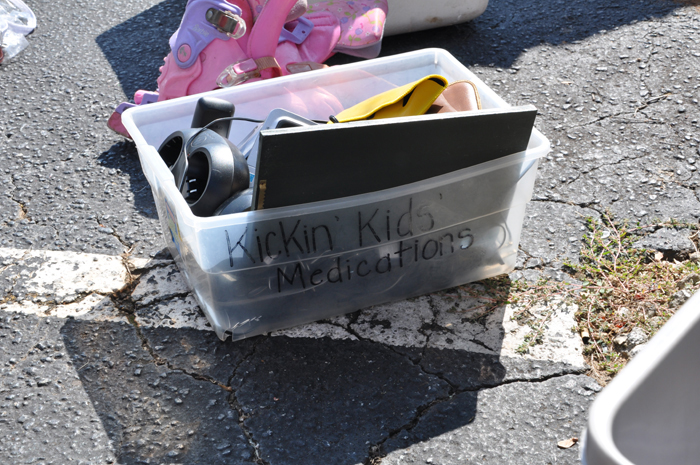 and kickin' kids' medications.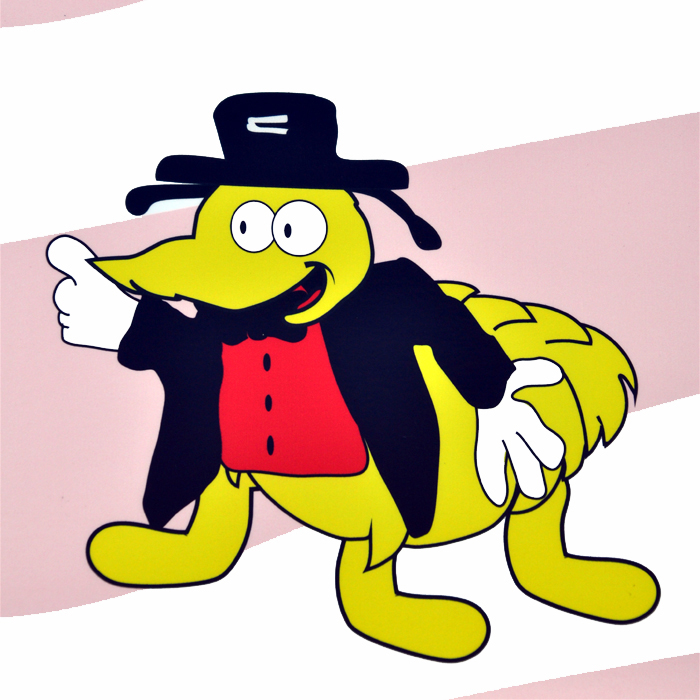 Slobot loved the Spartanburg Flea Market!
Slobot would like to thank Spartanburg Magazine, Cinematreasures.org, the Spartanburg Flea Market, the Ward Motor Company and YOU!
Stay tuned for more of Slobot at the drive-in!