Slobot About Town CXXII:
Slobot goes to the Drive-In, pt. 03!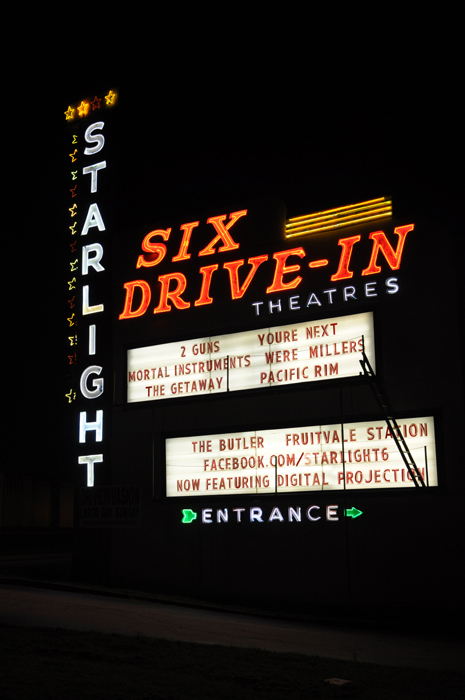 Unlike the South 29 Drive-In in Spartanburg, SC the Starlight Six Drive-In in Atlanta, Georgia is still open...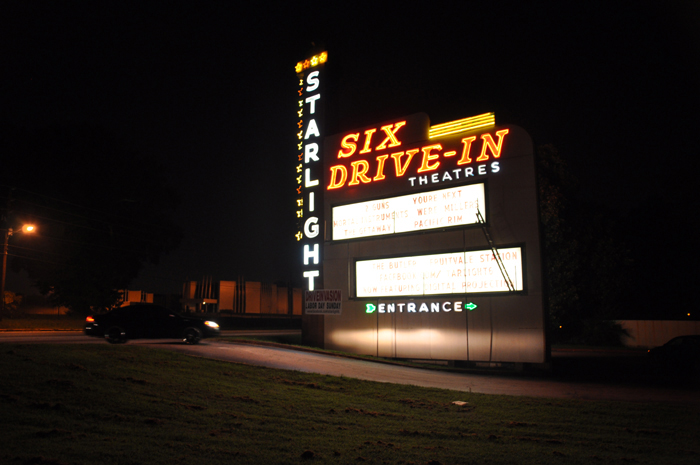 and thriving.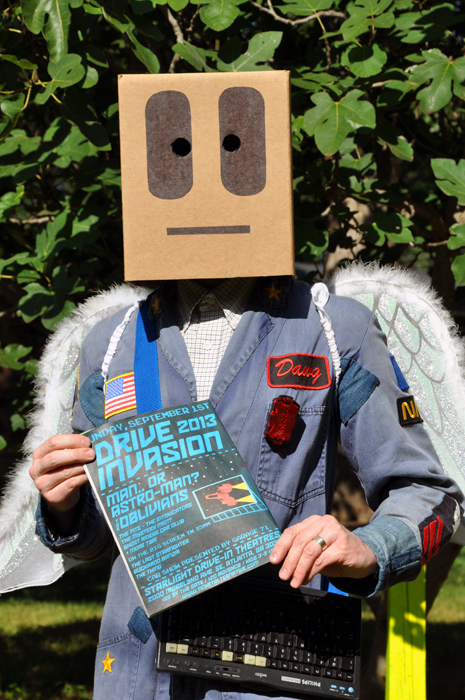 Every year the Starlight marks its birthday with a Drive Invasion, a celebration complete with bands, films and food.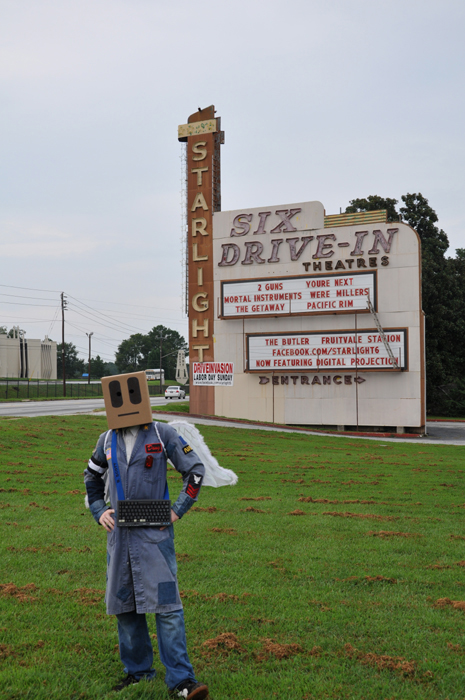 Headlining the Drive Invasion 2013 was Slobot-fave Man... or Astro-Man?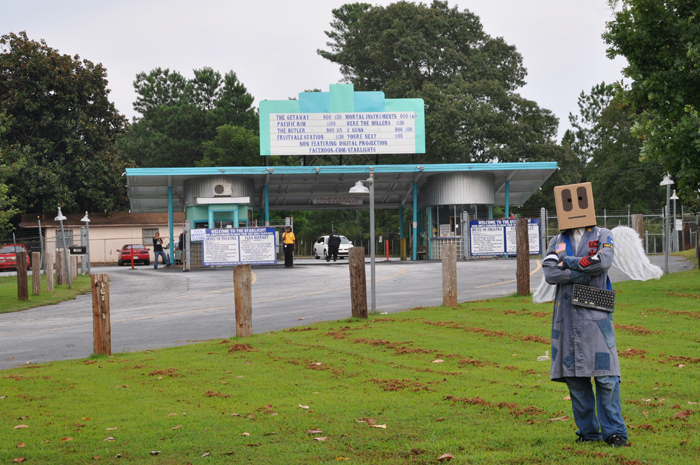 The evening also featured a performance from the Oblivians and a screening of the films The Last Starfighter, The Adventures of Buckaroo Banzai Across the 8th Dimension and The Thing.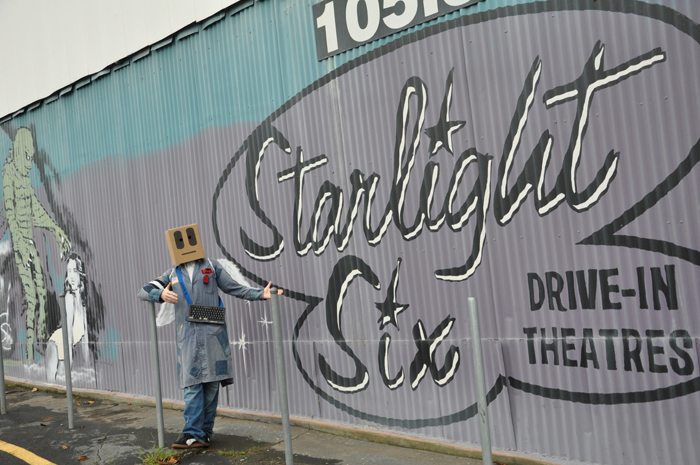 The Starlight Drive-In has a long history that begins way back in 1949 when it opened with a single screen.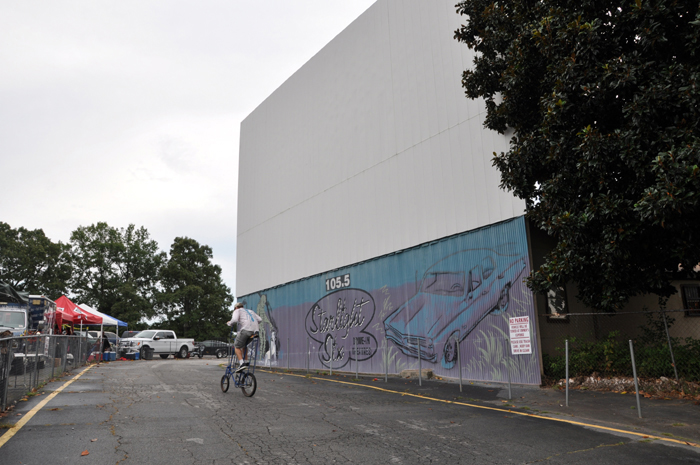 In 1982 it expanded to 4 screens...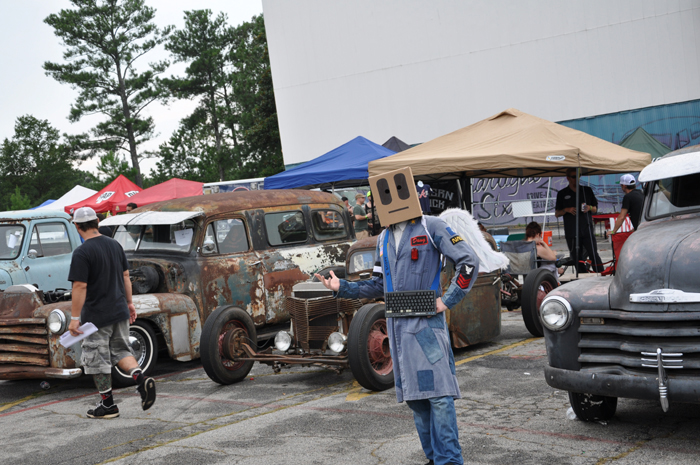 and in 1985 it expanded to 6 screens.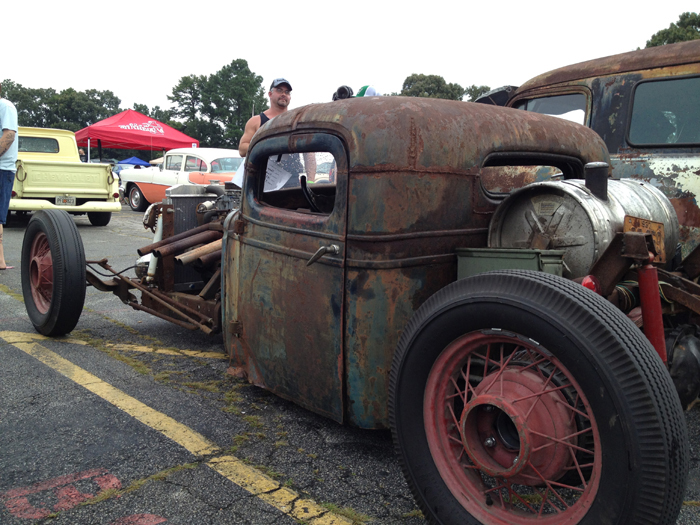 The Starlight is remarkable in that it has weathered the vagaries of the drive-in business.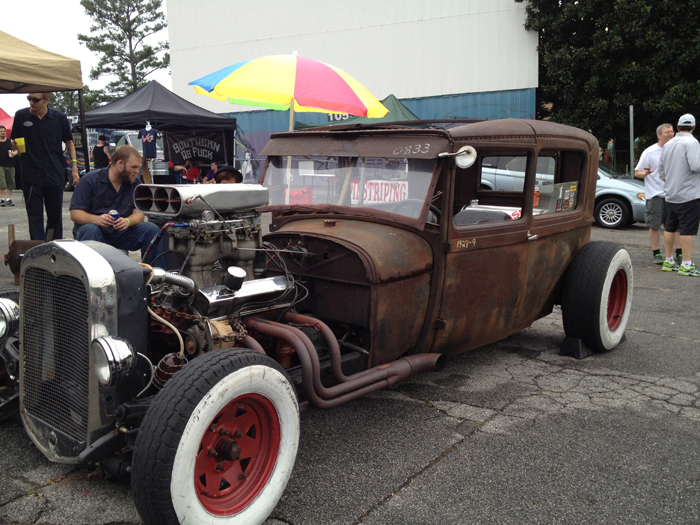 The drive-in business began with one man, New Jersey's Richard Milton Hollingshead, Jr.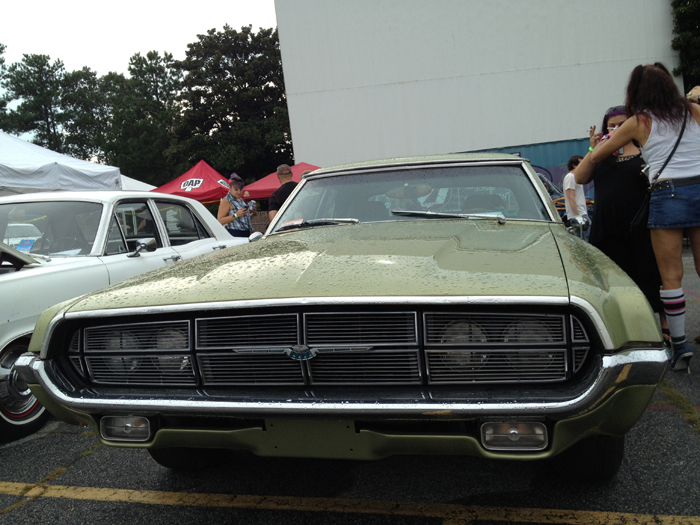 Hollingshead invented the drive-in and patented his creation on May 16, 1933. Soon thereafter, on June 06, 1933, he opened the very first drive-in. That drive-in was in Pennsauken, New Jersey and only stayed open for three years.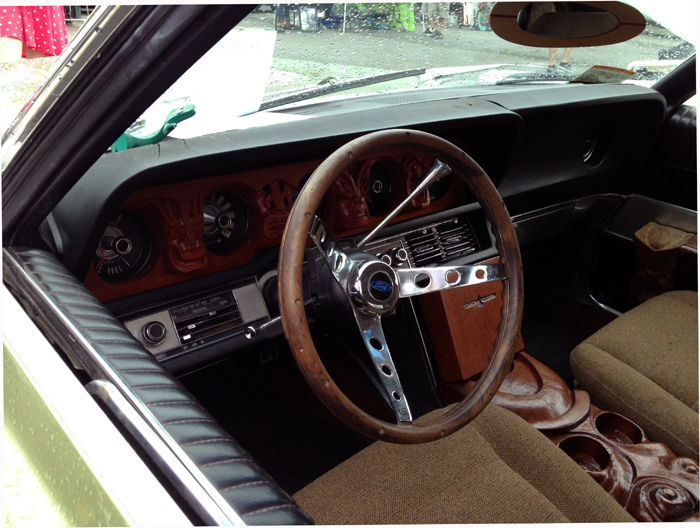 Though the first drive-in only lasted three years, the idea caught on in a big way. By the early 1960s there were some 4,000 drive-ins in the United States.
But there was bound to be a backlash. Some took to labeling drive-ins as immoral passion pits in which teens were free to sow their wild oats.
Drive-ins began to fade in popularity and in popular regard. Some theaters, like Spartanburg's South 29 Drive-In, began to run pornography in order to bolster flagging sales.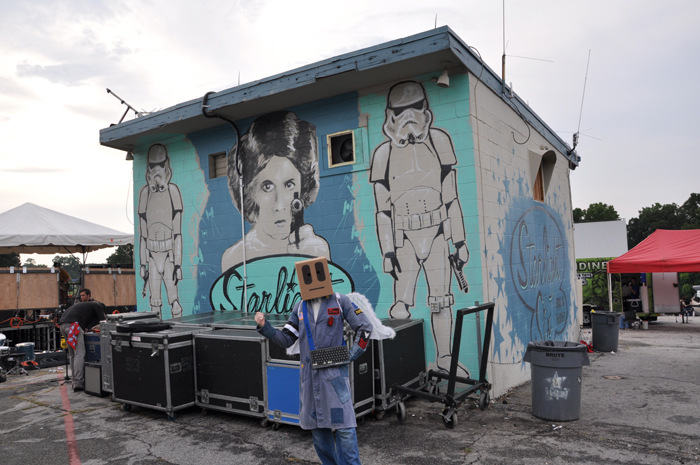 Yet, through all these ups and downs the Starlight Six has survived, flourished and expanded.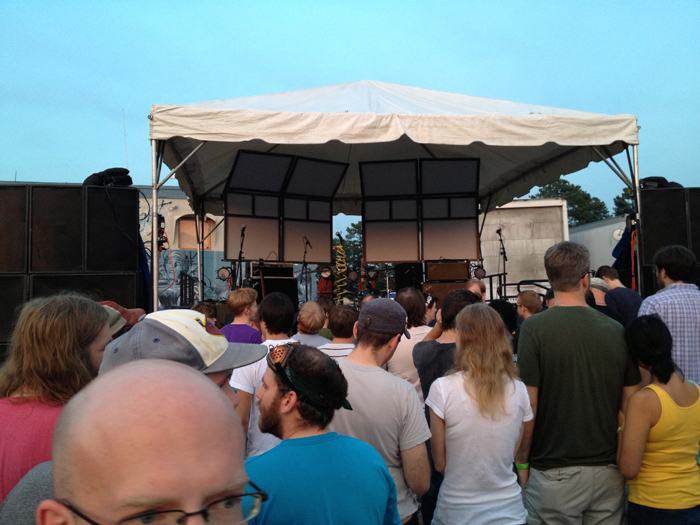 In 2013 the Starlight celebrated its 64th birthday in style.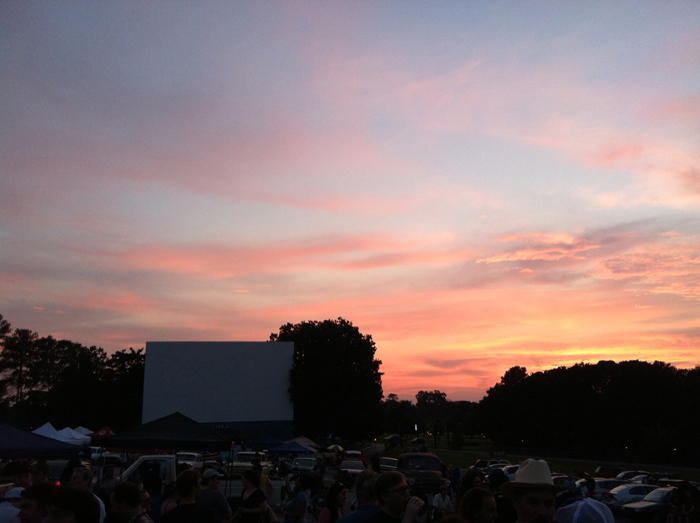 As the sun set...
the Astro-Men came out to play!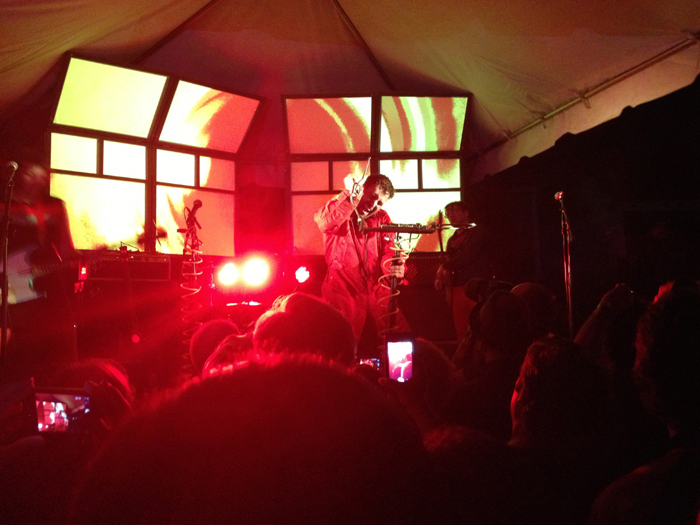 Coco the Electronic Monkey Wizard would rock his theremin...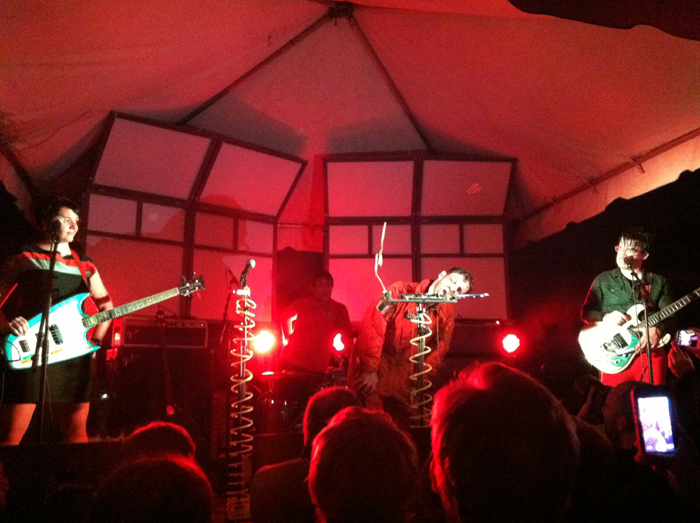 using his lips to manipulate its loop antenna. Coco's cohorts in Man... or Astro-Man? - Avona Nova, Birdstuff and Star Crunch - rocked as hard as ever and all under the stars of a fine summer evening.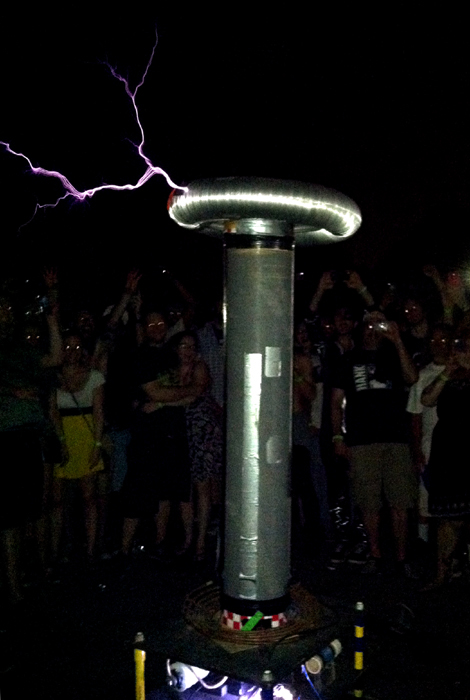 After their prodigious performance Coco and company brought out their Tesla coil for a shocking finale.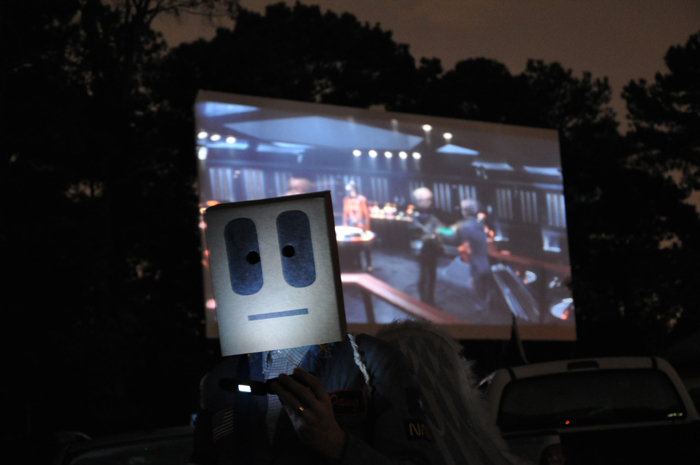 After Man... or Astro-Man? came the triple film threat of The Last Starfighter, The Adventures of Buckaroo Banzai Across the 8th Dimension and The Thing.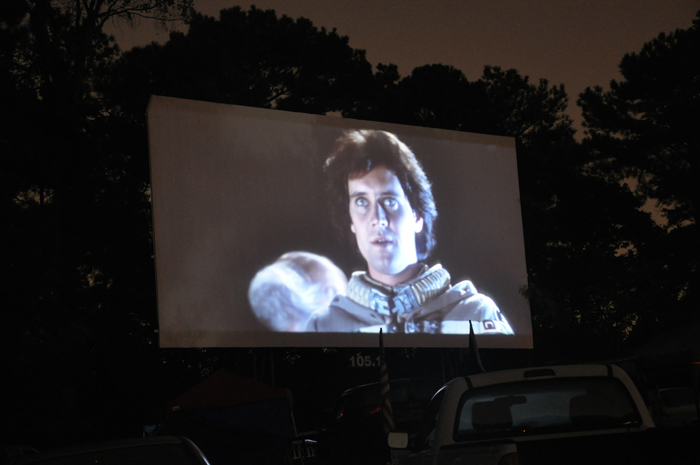 While Slobot liked The Last Starfighter...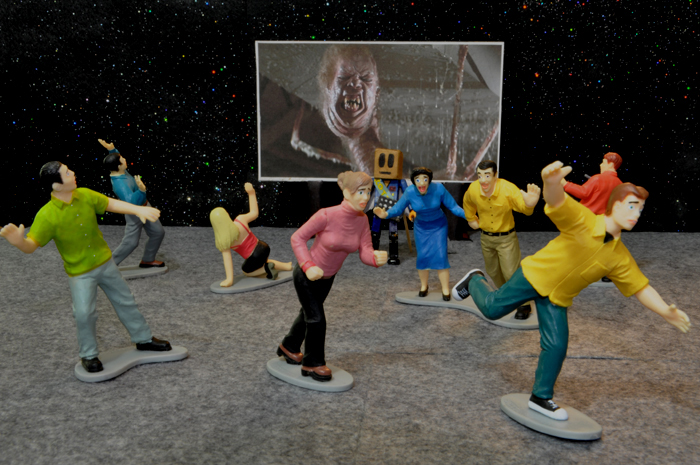 he LOVED The Thing! The Norris-Thing was terrifying on the big screen!
Slobot would like to thank Drew Brooks, Spartanburg Magazine, the Starlight Six Drive-In, Drive Invasion 2013, Man... or Astro-Man?, the Oblivians, Cinematreasures.org and YOU!