Slobot About Town CVIII:
Little Spartanburg, Little Chicago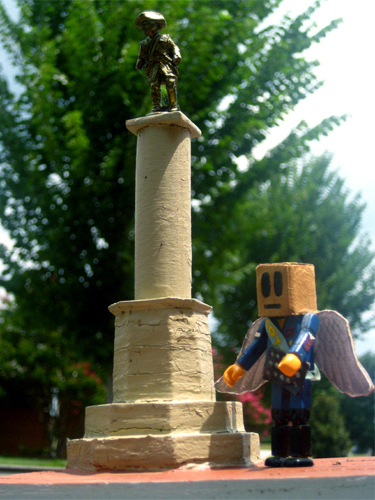 Being back in Spartanburg did gladden the heart of Slobot.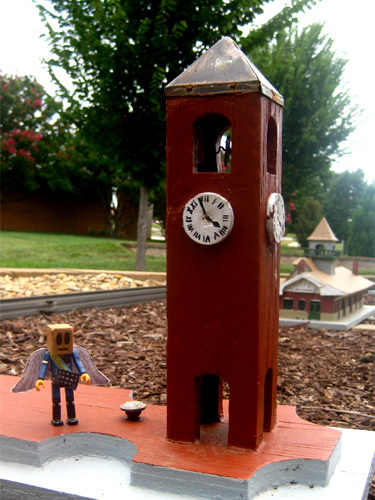 But the scale of this Spartanburg did puzzle the brain of Slobot.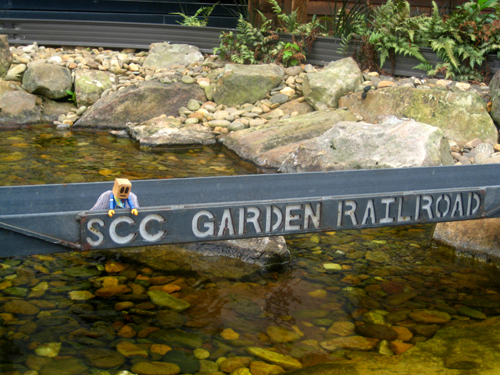 Then did Slobot realize that he was not in Downtown Spartanburg at all, but rather on the Spartanburg Community College Garden Railroad!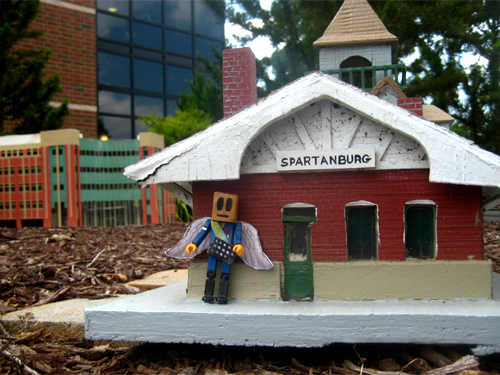 The 400-foot long track and surrounding botanical gardens would be conceived by former SCC Horticulture Department head Jimmy Painter...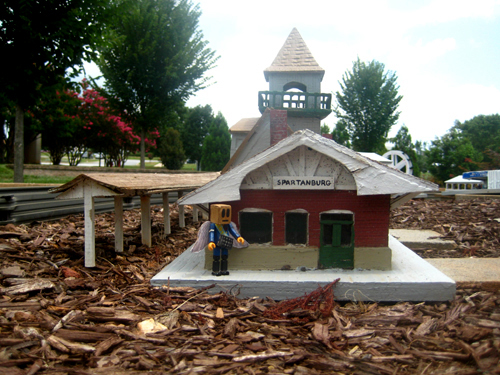 who would dedicate the railroad upon his retirement in May of 2007.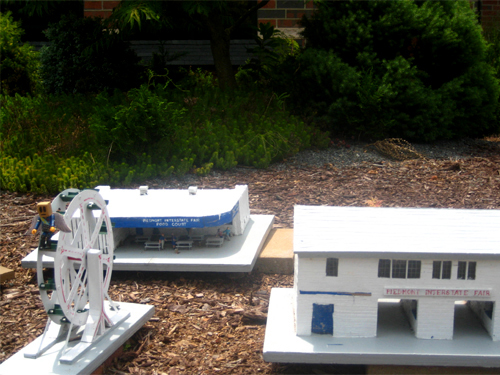 Featured in the garden railroad of SCC is a model of the Piedmont Interstate Fairgrounds.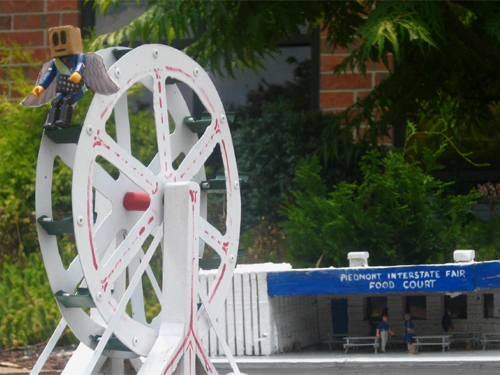 Slobot loved the Ferris wheel.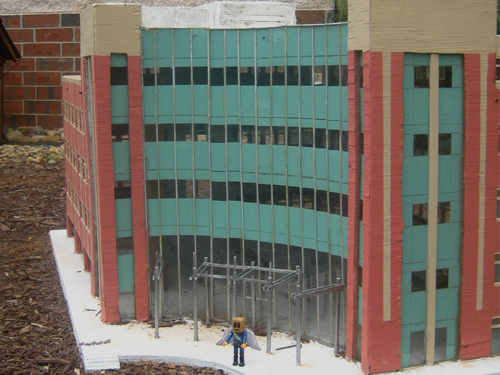 Also in the garden is a replica of the QS/1 headquarters.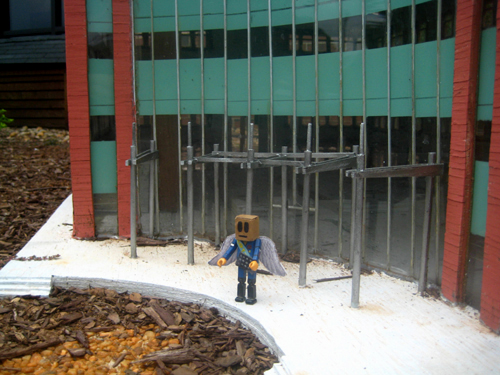 Slobot loved the SCC Garden Railroad and its 0-gauge model train!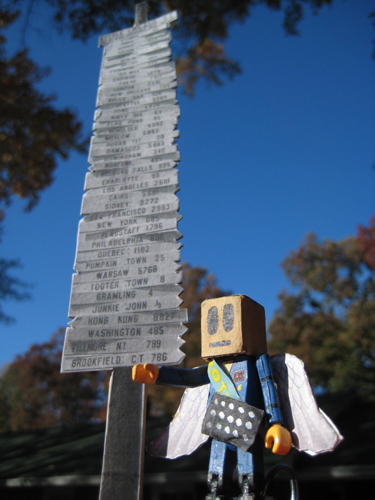 Slobot did then wander from the SCC Garden Railroad and into a peculiar and particular Dark Corner of the County...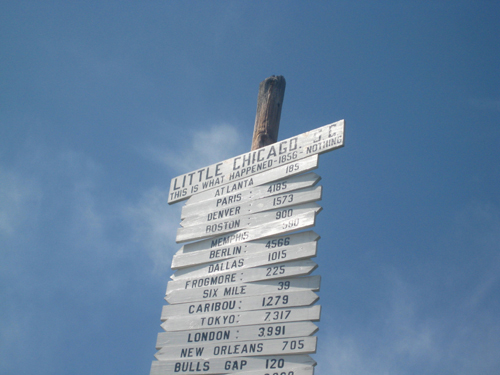 Little Chicago, SC...
where, in 1856, nothing happened.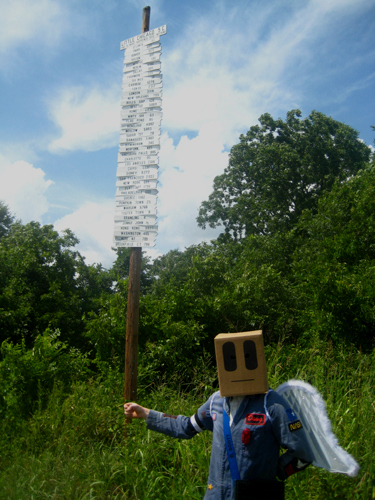 During Prohibition the Dark Corner and its Little Chicago community would gain some renown as a home to moonshiners and their mountain dew.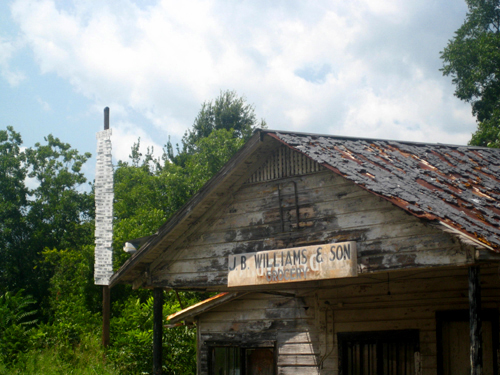 J. Bloomer Williams, owner of the J. B. Williams & Son Grocery, would be inspired to erect the sign upon returning from an 1800 mile trip from Grand Island, Nebraska, a trip during which he had seen a similar sign.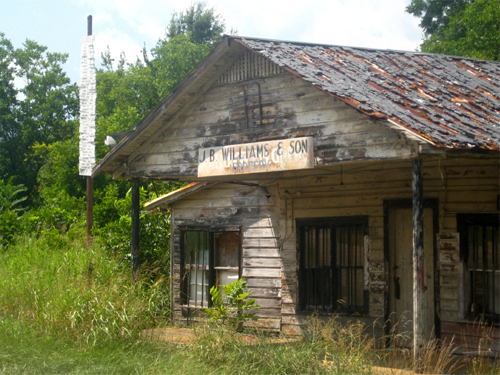 J. Bloomer Williams would be assisted by his son, W. B. Williams, Jr., in putting up the 40 odd mile markers.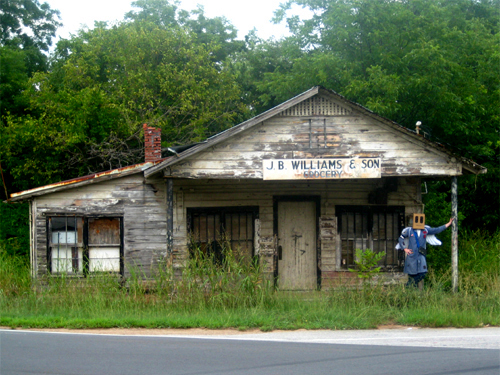 Today, though J. B. Williams & Son Grocery is shuttered, J. B. Williams' sign is alive and well,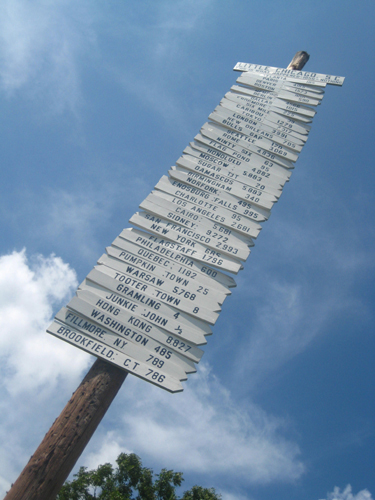 and inspiring thoughts of exotic locales (like Pumpkin Town) to locals.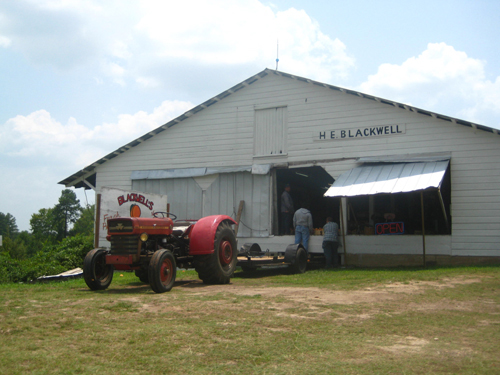 Also alive and well is the Dark Corner's moonshine trade. On June 30, 2011 Spartanburg County Sheriff Chuck Wright and his deputies arrested Michael Eston Blackwell, 44, on 13 counts of selling/manufacturing/storage of unlawful liquor after receiving complaints that 'shine was being sold at Blackwell's peach stand.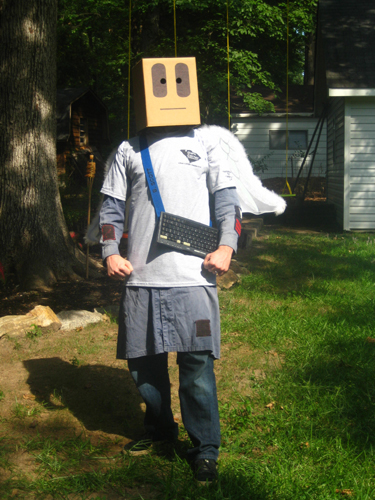 The 10 month undercover operation also netted Larry Edward Hyder, 53; Carroll Dean Campbell, 72; and Kenneth O. "Gooberhead" Cannon, 63.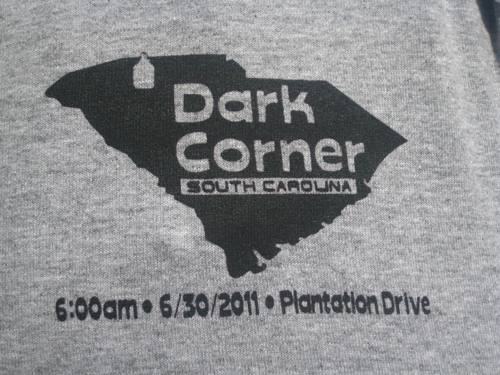 The distillery would be found at Hyder's farm on Plantation Drive in Landrum, South Carolina.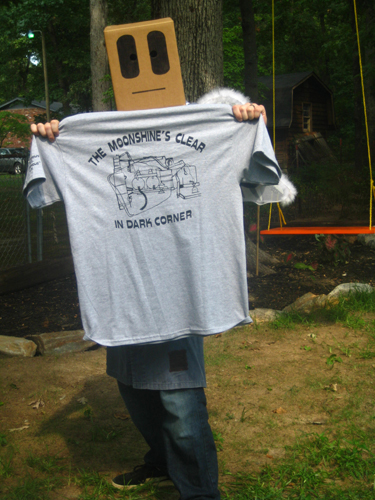 Just as the 'shine trade is alive, so are its profits! Law enforcement would ultimately seize $150,000; 4 vehicles and some 2000 gallons of 'shine.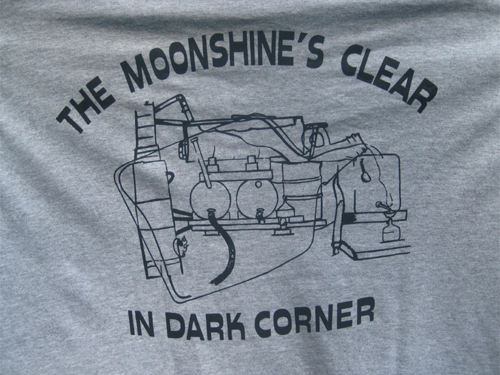 Slobot would like to thank Spartanburg Community College, the Piedmont Garden Railroaders Association, the residents of Little Chicago, Blackwell's peach stand and you!