Slobot About Town XIII:
Signs, Signs, Signs!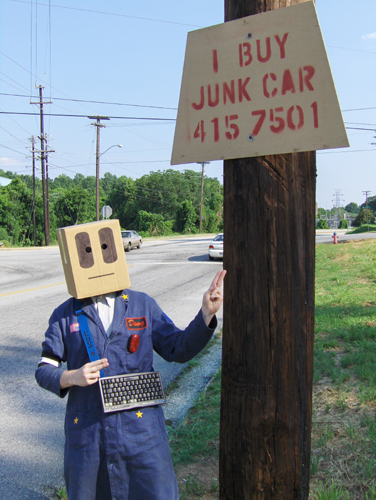 Slobot bought a junk car.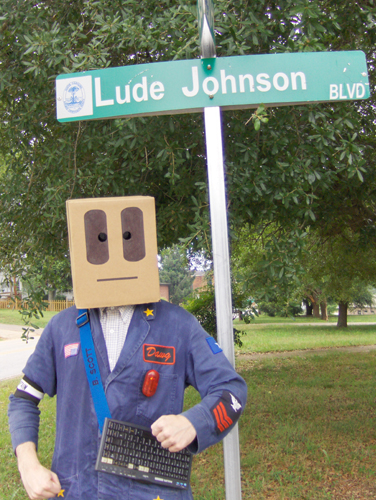 Slobot was tired of walking everywhere, and he wanted to go out to the Spartanburg County farming community known as, "Sugar Tit."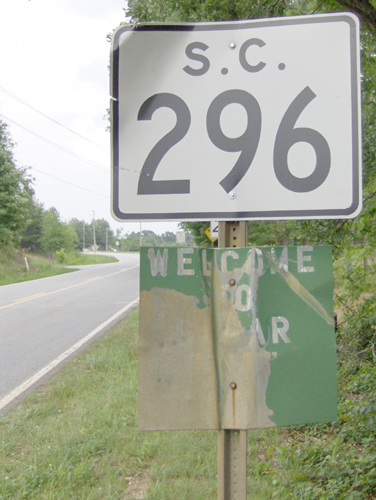 You can imagine Slobot's surprise at the shoddy condition of Sugar Tit's welcome sign. After all, this was a friendly and welcoming community!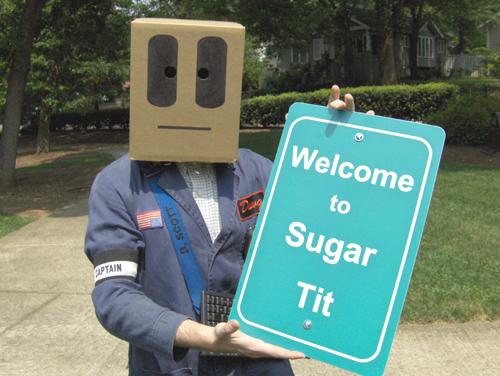 So Slobot whipped a little something up - a brand new aluminum sign welcoming one and all to the pastoral and pleasant, Sugar Tit!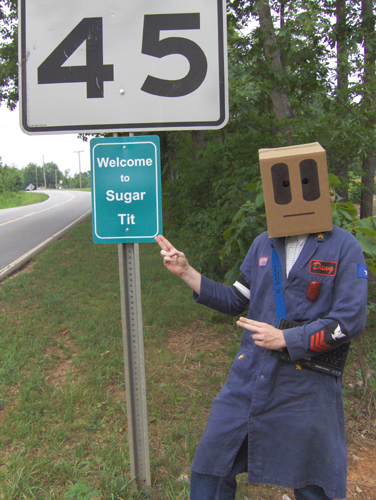 Slobot bolted the sign in place.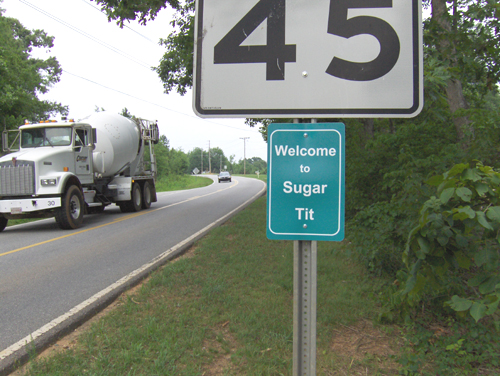 And now the sign welcomes one and all!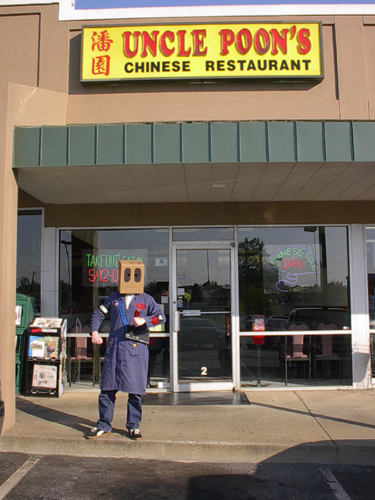 After all that work it was time for some chow, so Slobot drove on out to Uncle Poon's Chinese Restaurant.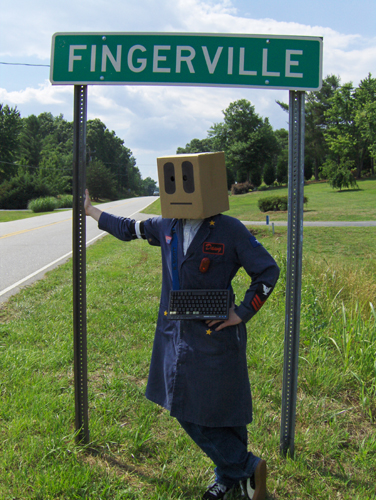 Then it was off to Fingerville...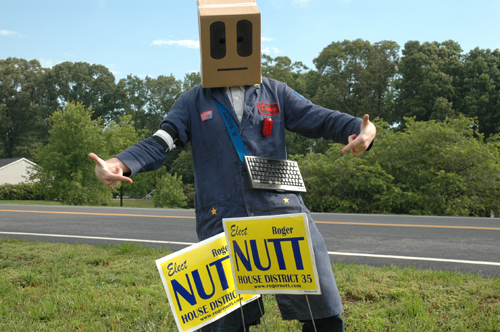 Where Slobot cleaned up signs left over from the Republican Party Primary.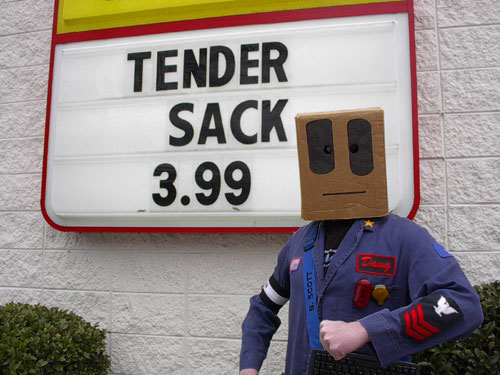 Politics, as everyone knows, goes splendidly with some chicken and so Slobot stopped by Aunt M's.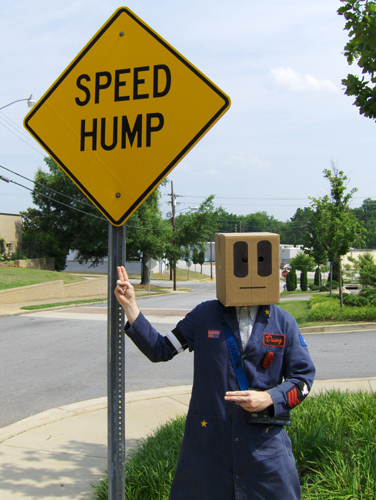 Slobot, distracted by chicken skin, hit a Speed Hump.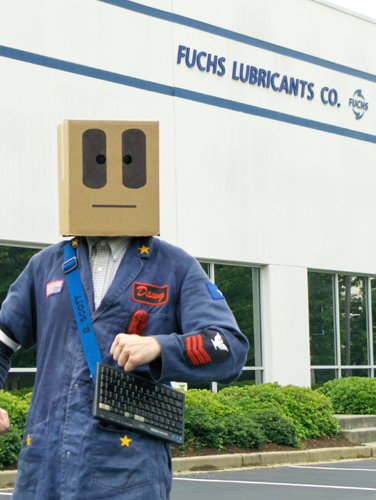 This was terrible for his junk car, which was already burning oil.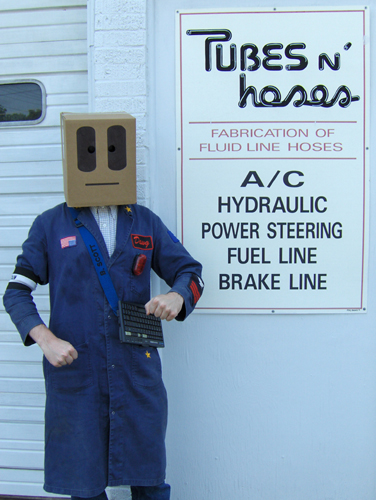 A mechanic gave Slobot the bad news.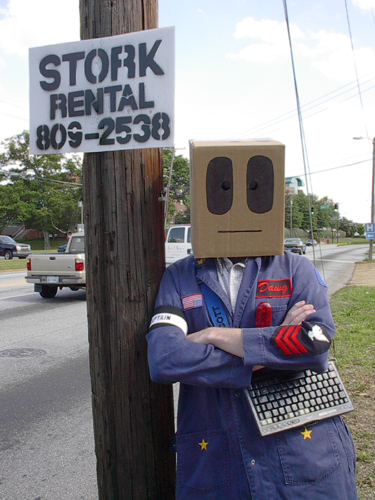 But his car's demise was not an albatross of doom, but rather a stork of opportunity. Indeed, Slobot realized that - in his heart of hearts - he was a pedestrian.