Slobot About Town XXX:
More Signs, Signs, Signs!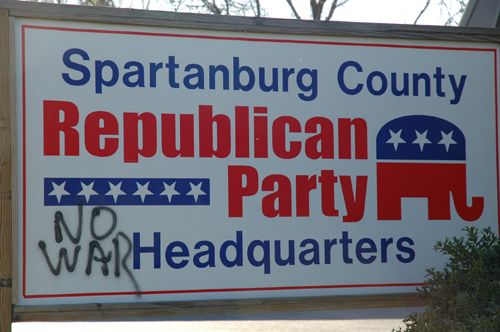 It was mid-March 2007 and someone had graffitied the sign of the Republican Party Headquarters on East Main Street.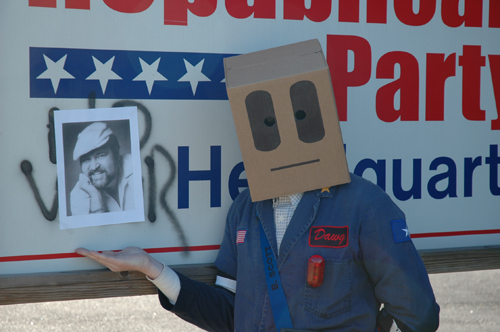 The message was kind of a bummer and so Slobot decided to spruce up the sign with this photo of the beatific and multi-talented Dom DeLuise.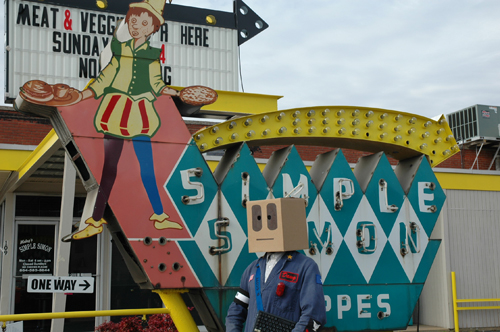 Slobot, upon considering Dom DeLuise's renowned culinary artistry, decided to catch a meal over at the recently re-opened Simple Simon.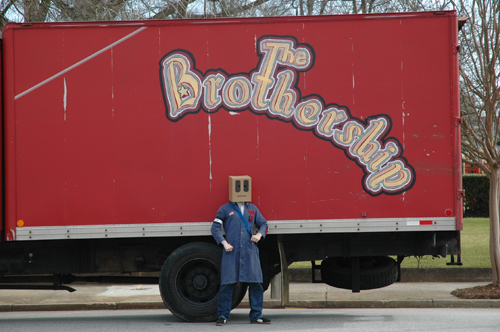 It was at Simple Simon that Slobot met up with some friends,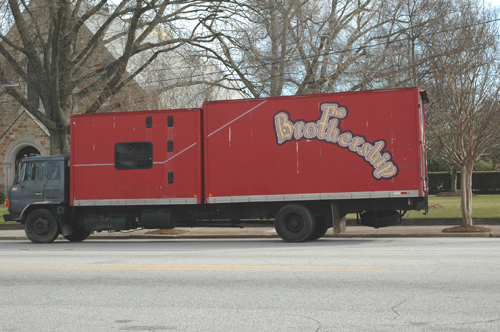 friends who gave Slobot a ride onboard their Brothership.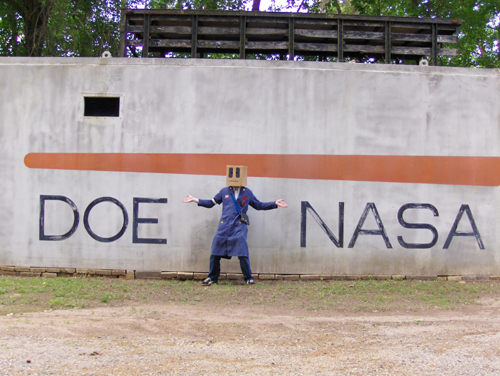 Slobot just loved riding aboard the Brothership, it was an experience far superior to any Slobot has had with NASA.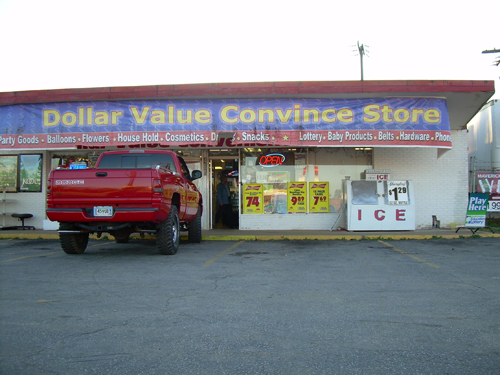 Slobot had his friends drop him off...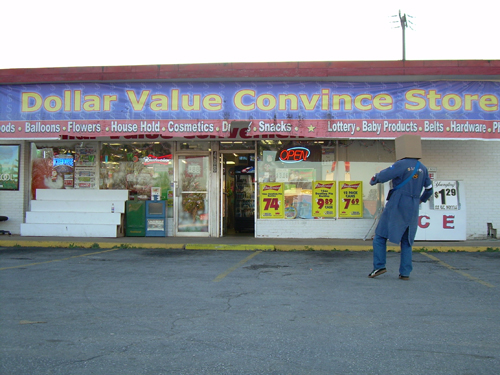 at the Dollar Value Convince Store on Blackstock Road!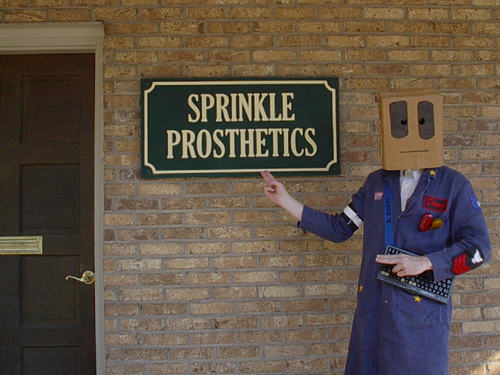 Then it was off to pick up some supplies at Sprinkle Prosthetics.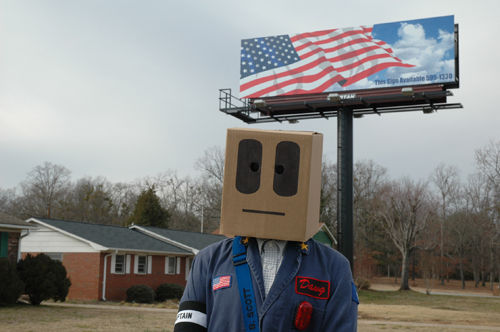 Slobot was feeling quite jaunty and he merrily checked off errands from his list. Slobot's good fortune, however, was not to last. Indeed, Slobot had wandered astray in the residential/emerging business district of Boiling Springs.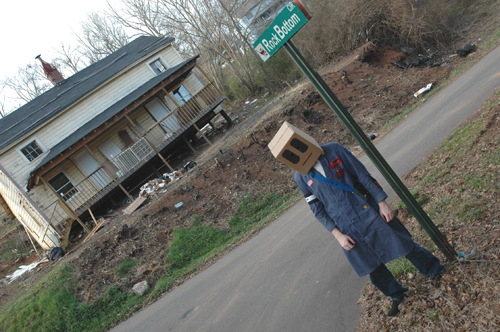 Slobot was egregiously lost and, thusly, in a considerable funk.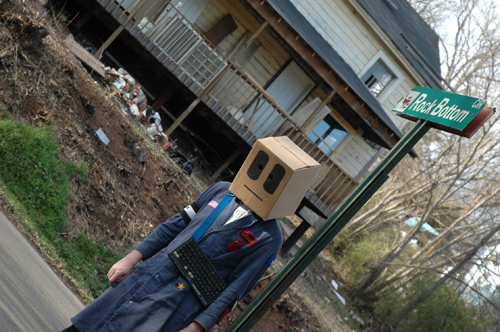 Slobot was sure that he had hit Rock Bottom.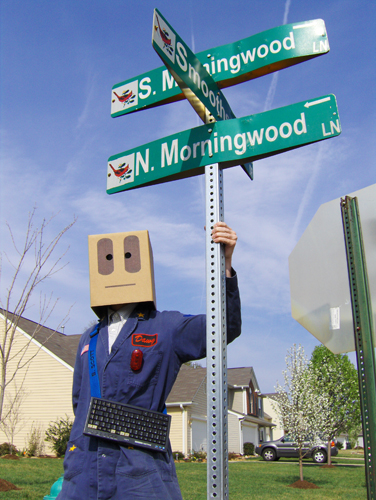 But, it was then that things suddenly started to look up!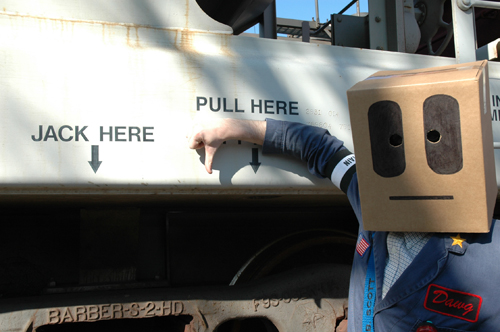 A train was hopped...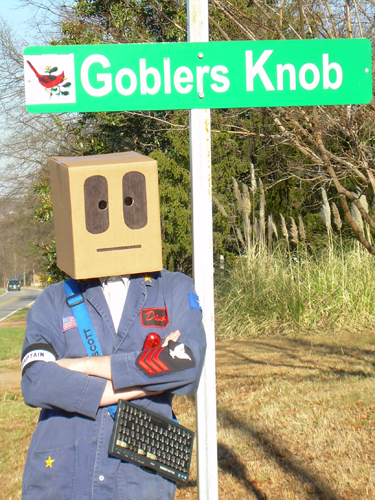 and rides were hitched...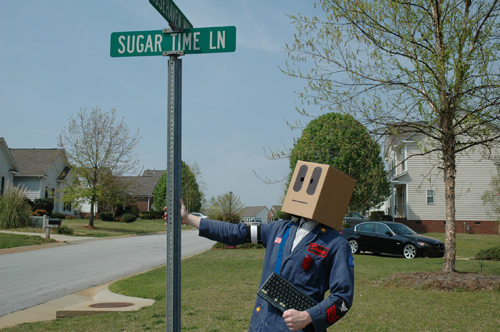 and - before Slobot knew it -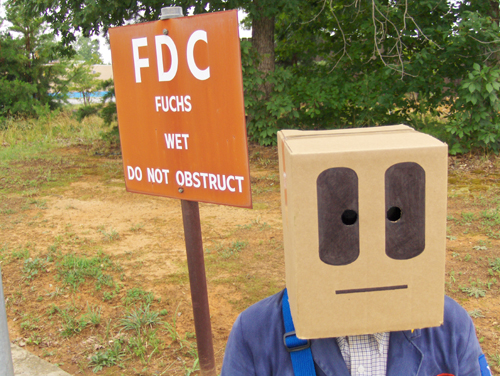 he was back on track...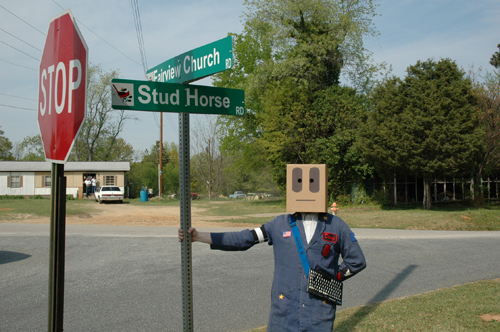 feeling like a stallion and ready to explore the rest of Spartanburg County!