Slobot About Town XLIII:
Slobot goes to the International Festival!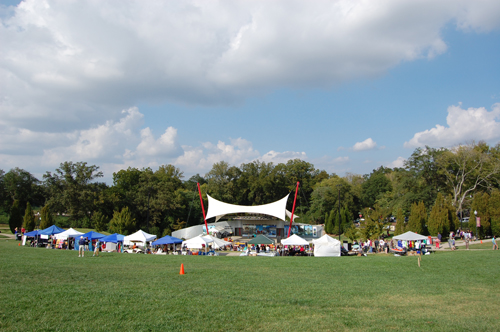 It was a beautiful day in October.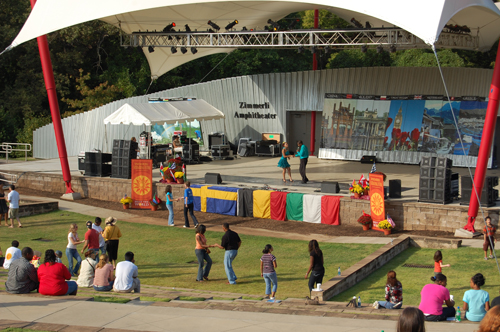 Thousands of people from around the upstate and, indeed, the world had gathered at Barnet Park.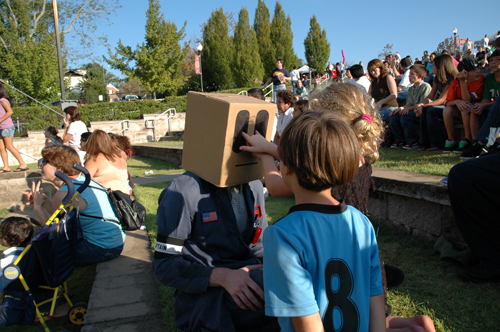 The occasion? The 21st Annual Spartanburg International Festival!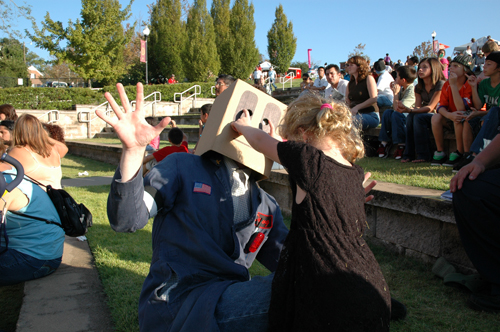 The first International Festival was held at the Spartanburg Memorial Auditorium in 1985.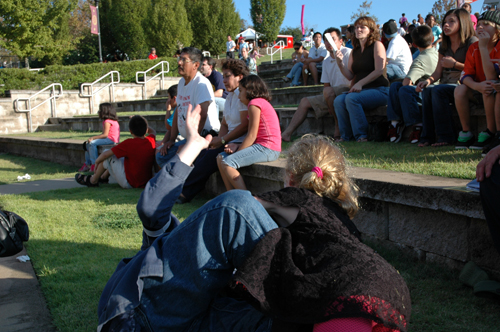 15 years later the festival moved to the newly constructed Barnet Park.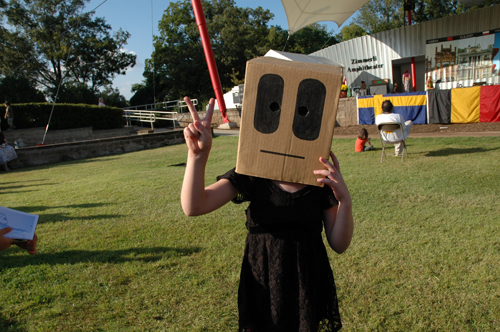 Among the represented nations were Canada, Dominican Republic, China, Czech Republic, Denmark, France, Greece, Japan, Germany, India, Italy, Jamaica, Laos, Nepal, Peru, Scotland, Slovak Republic, Sweden, Switzerland, Thailand and Uganda.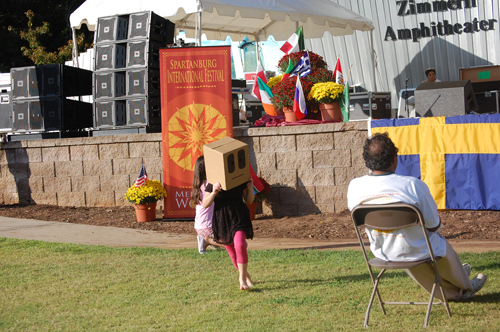 Also represented were the Hmong and Santee Indian ethnic groups, the Baha'i faith and the US territory of Puerto Rico.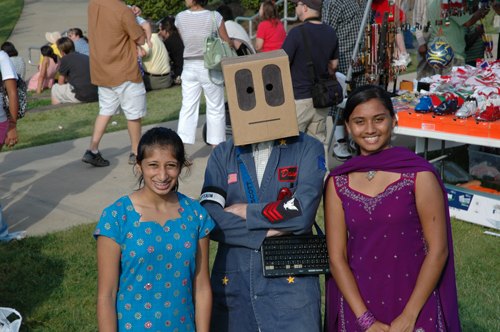 After Slobot had retrieved his head from a mischievous little girl he had a chance to meet some of the festival's participants.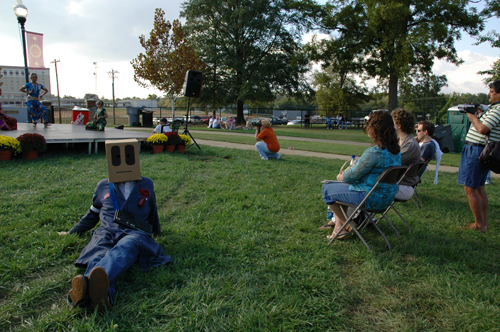 Slobot's new friends led Slobot to the World Stage of the International Festival.
On the World Stage were Bharatanatyam classical dancers.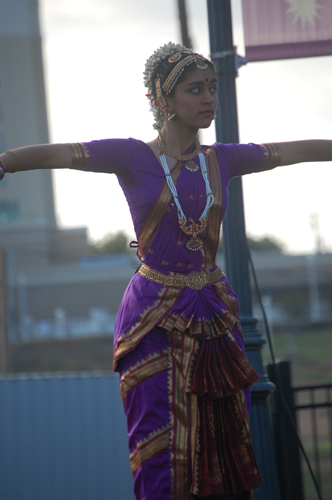 Bharatanatyam classical dance originated in the southern Indian state of Tamil Nadu.
Bharatanatyam is a 20th century reconstruction of the ancient art of temple dancing.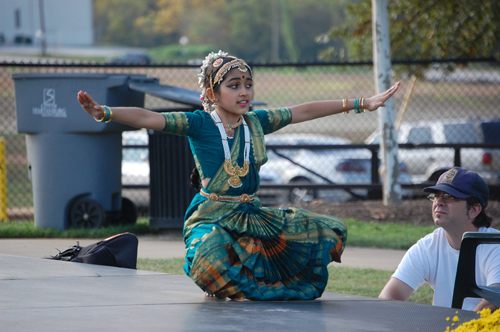 Dancers practice for years before making their debut, and make their debut they did!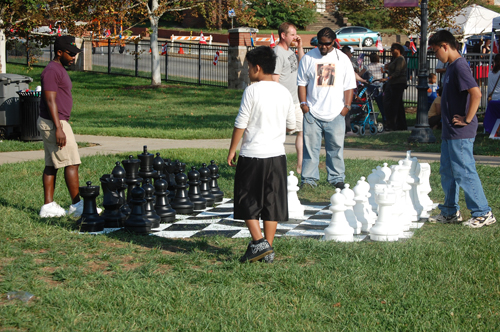 Slobot then wandered Barnet Park and saw an oversize chess board.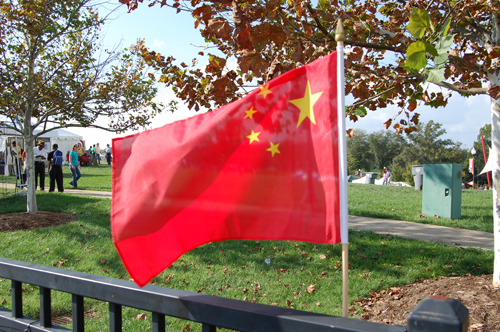 Slobot eventually made his way over to the Worldwide Showcase Stage...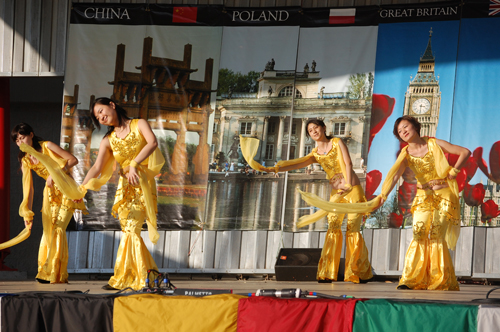 where he got to see Chinese dancers.
Also on the Worldwide Showcase Stage were Layali Layla and her Middle Eastern Dance Company.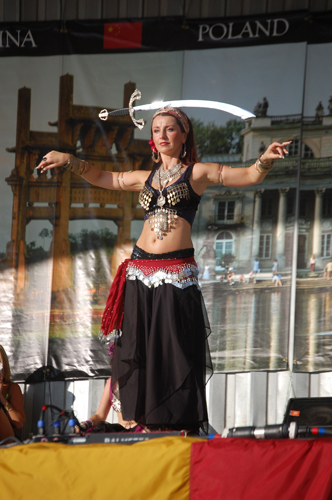 The group was founded in 2004 and is directed by Layali Layla.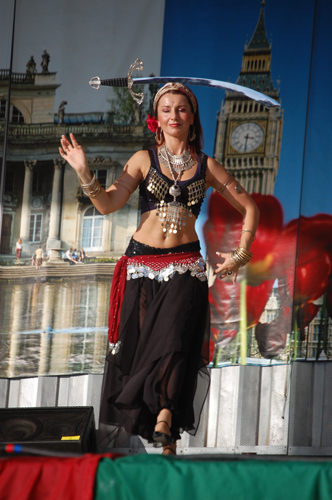 As of 2007 the company has 10 members.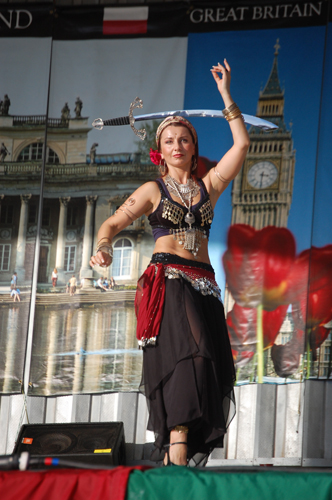 The main style of the group's performance is that of Egyptian dance.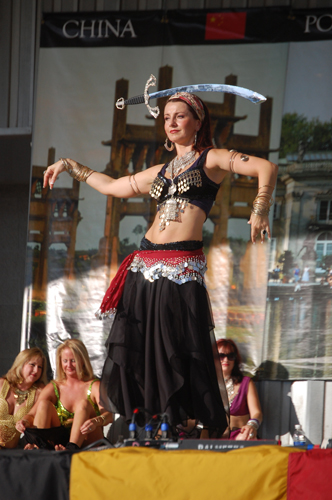 Layali Layla was raised abroad and learned the art of "belly dance" through her travels to Turkey, Lebanon, Syria and Jordan.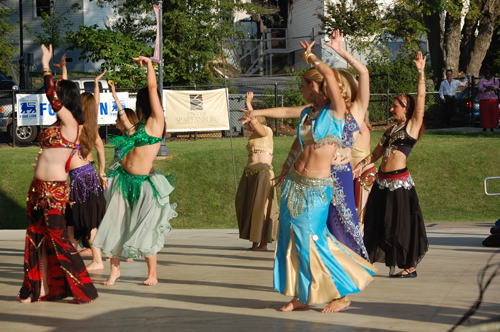 Layali Layla's travels have also taken her to Egypt where she danced at White Desert, Aqabat, Crystal Mountain, Badawiya, Farafra Oasis, Bahariya Oasis and El-Fayoum.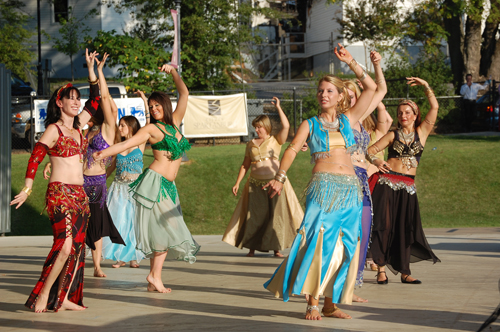 Layla, however, has performed outside of the Middle East, having danced in Australia and the Dominican Republic.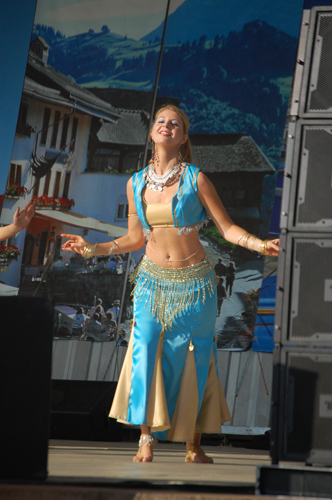 On this particular day Layla and her company were dancing at the Zimmerli Ampitheater...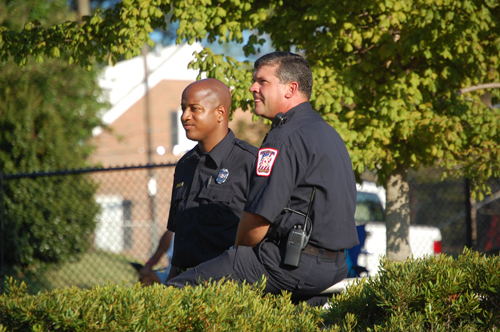 under the watchful eye of the Spartanburg Police Department.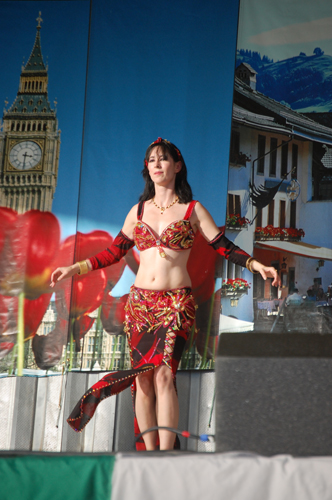 Slobot would like to thank the Arts Partnership of Greater Spartanburg, BMW, Budweiser, Coca-Cola, Erhardt + Leimer, Ellen Norman, First National Bank of Spartanburg, Food Lion, Ethan Neely, Savanna Peake and YOU!