Slobot About Town VII:
Slobot hears the Hub-Bub, pt. 1.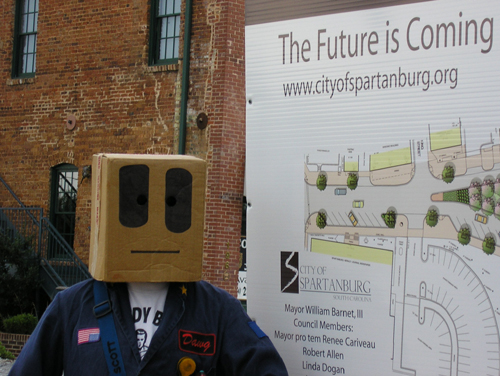 It was June of 2005 and Slobot heard that the Future was Coming.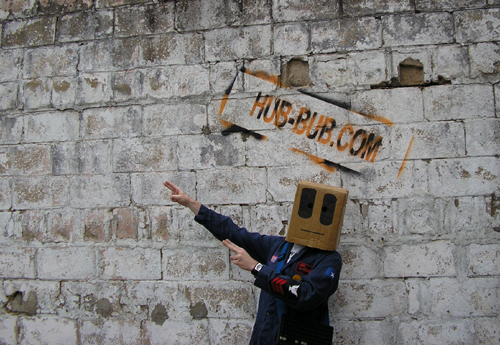 He had heard the Hub-Bub.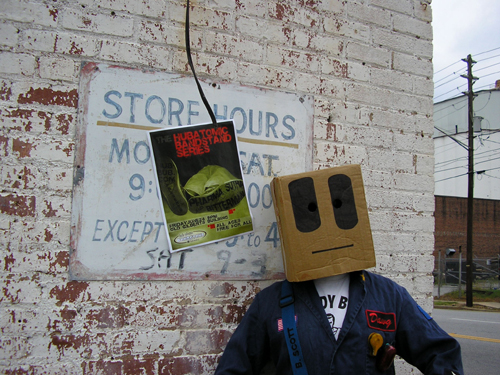 Slobot went to check out Hub-Bub.com's "Hubatomic Bandstand" concert in the parking lot of the old Gilbert's Shoe Co. Building.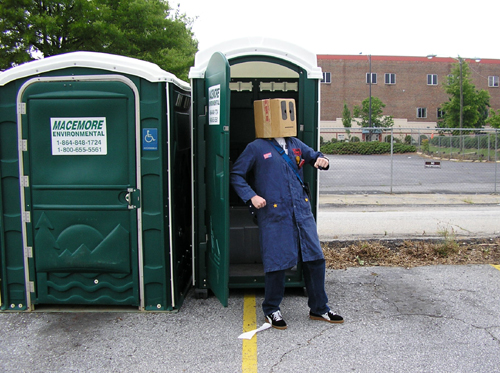 Slobot had a good time.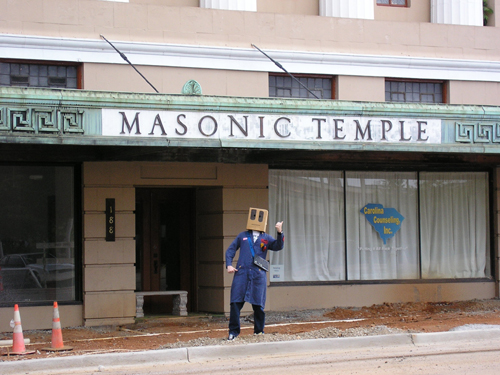 He told his Masonic brothers about it.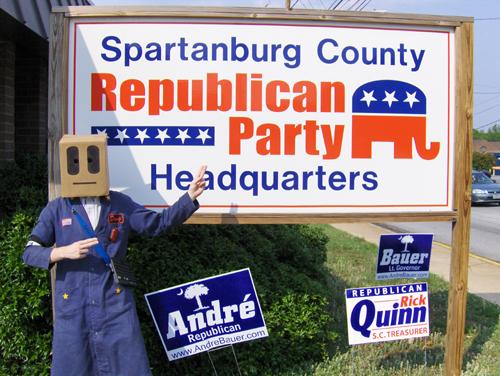 He told his Party friends about it.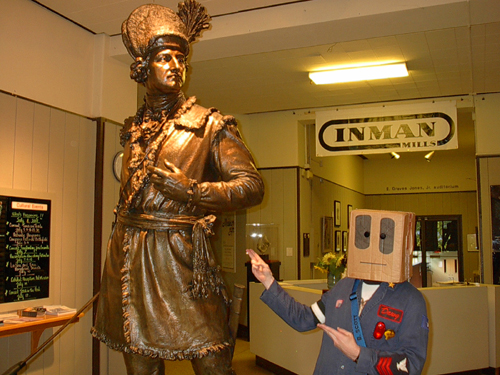 He even told Daniel Morgan about it!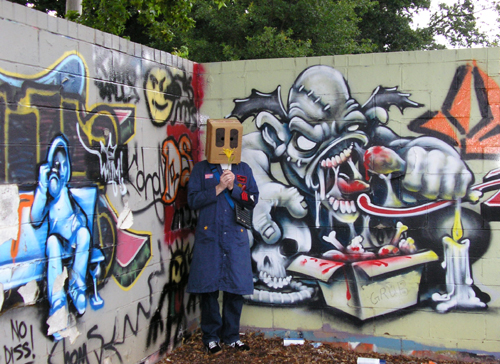 Hub-Bub had changed Slobot profoundly, he was no longer the shy wallflower.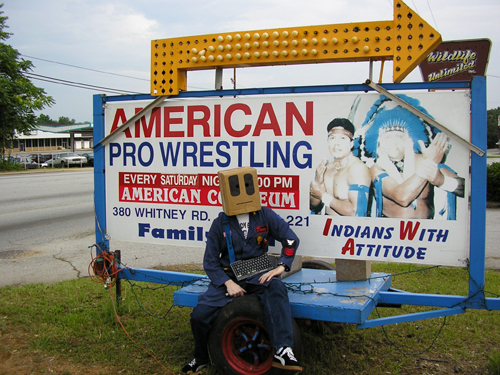 He had that new Hub-Bub attitude.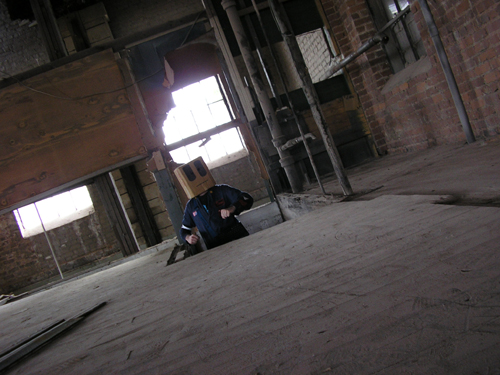 Slobot started hanging out at the Hub-Bub building...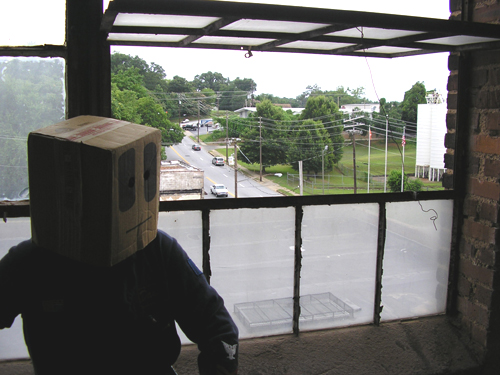 leaning against the wall and throwing out "the vibe."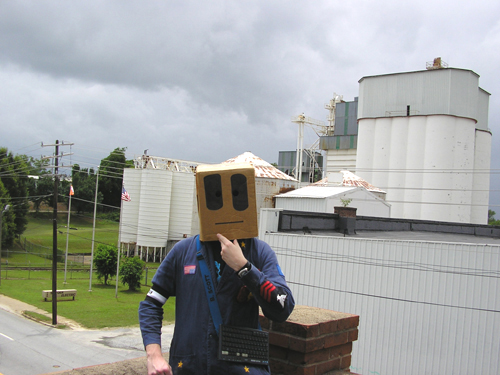 Yep, Slobot was big pimping out by the granary.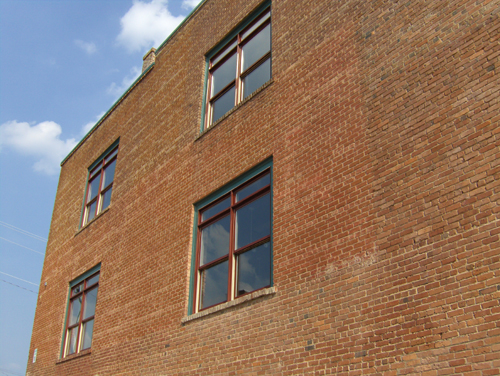 But that was 2005, a year had passed and there had been some big changes out at the old Gilbert's Shoe Co. Building.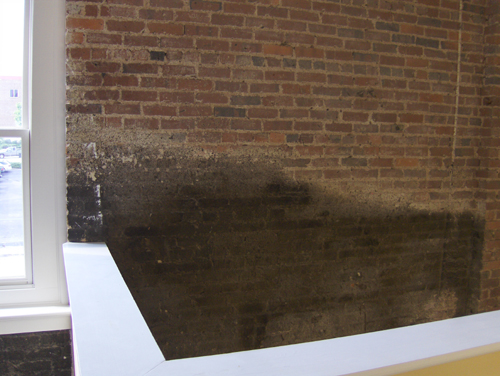 Some evidence of the building's former lives linger. The paint silhouette of an automobile is clearly visible on a wall, a reminder of a different era, a time when the building was a Nash dealership.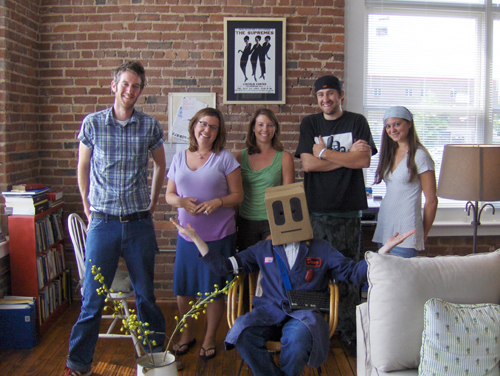 The building is now home, neither to shoe nor Nash, but rather (from left to right): Brian Hitselberger (Artist In Residence), Kerry Ferguson (Project Director), Emily Smith (AIR), Justin Plakas (AIR), Leah Brown (AIR) and Betsy Teter (not pictured).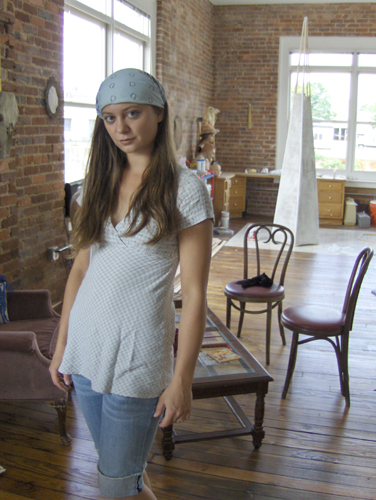 Spartanburg, meet Leah Brown.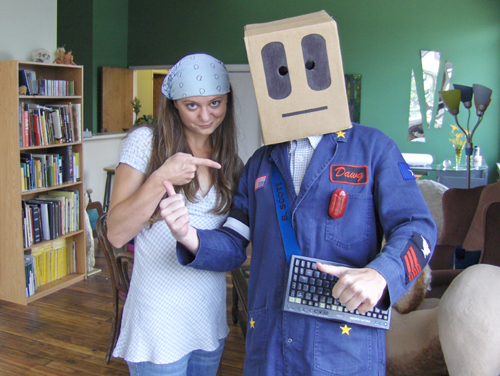 Leah, 23, was raised in Asheville, NC.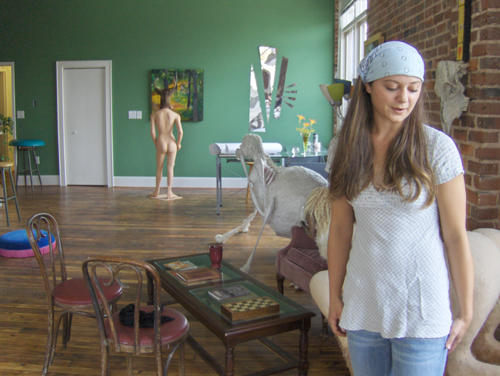 Leah told Slobot that she has a BFA in Sculpture from the Rhode Island School of Design.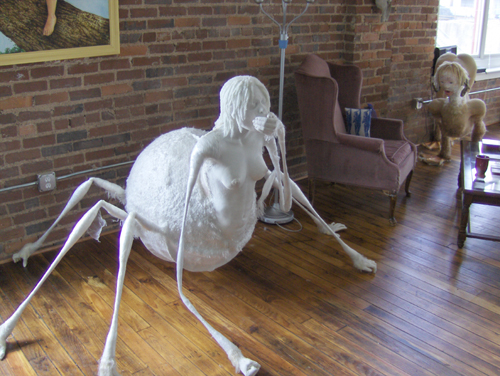 Slobot confessed that he was immediately impressed by Leah's work.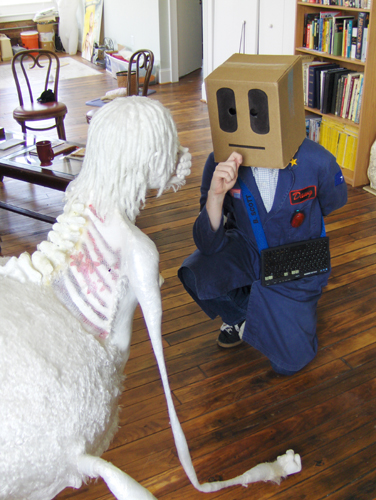 He was most fascinated by this particular sculpture.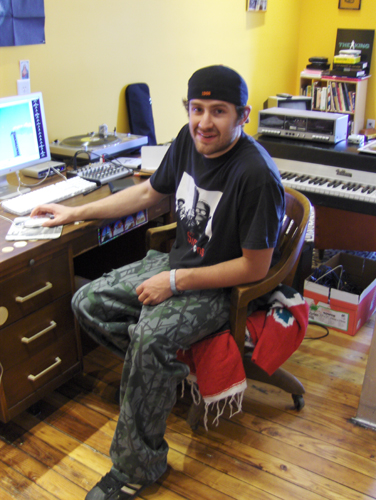 Slobot next met Justin Plakas, 29.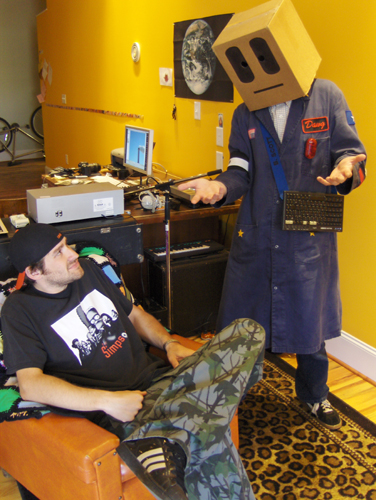 Justin is a mixed-media film/video artist.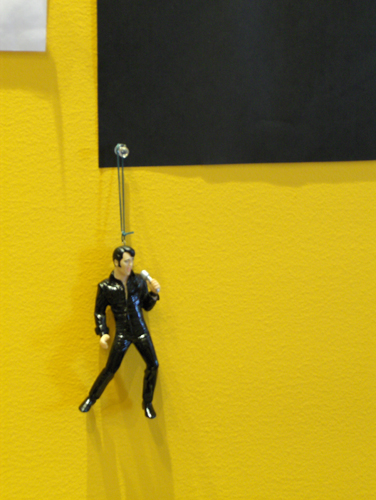 Justin and Slobot immediately bonded over their love of The King.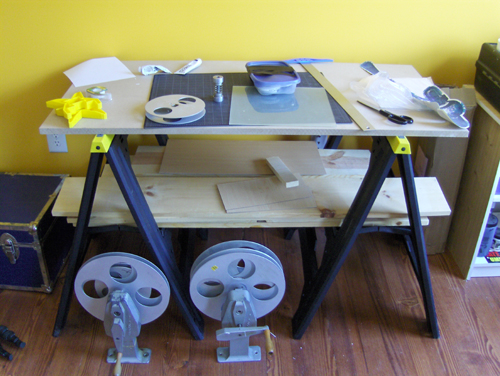 Slobot marveled at Justin's devices.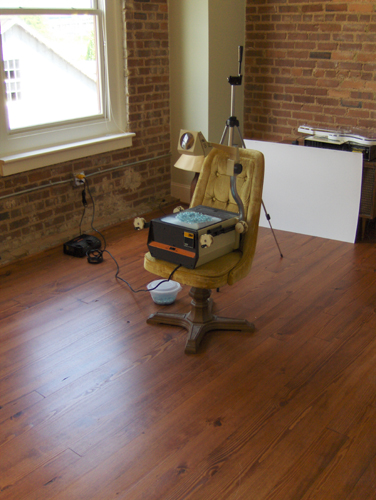 This one provided Slobot with a particularly gratifying tactile and visual experience.
Join us again for our next installment when Slobot gets up close and personal with Artists In Residence Emily Smith and Brian Hitselberger and rocks out at a Hub-Bub Soapbox Session!