Slobot About Town XLV:
Slobot and The Captain go Golfing!
The Lan-Yair (pronounced "Lan-Year") Country Club was developed in 1964.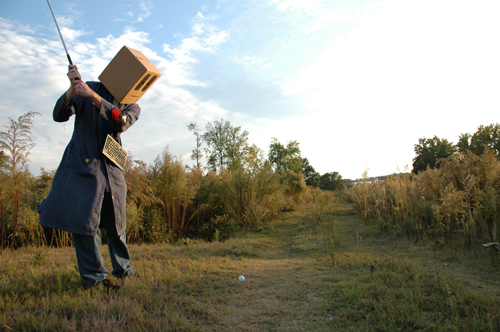 For 4 decades it rested on 200 acres adjacent to East Main Street just outside of Spartanburg city limits.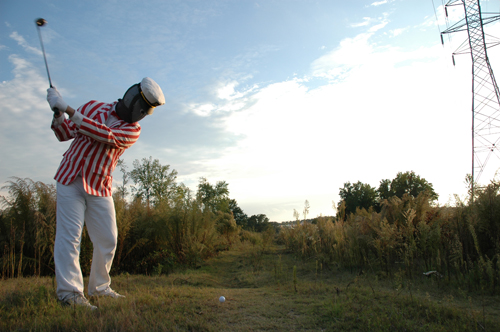 Today Slobot and his golf buddy, The Captain, have come to the former Lan-Yair Golf Course to play a few holes.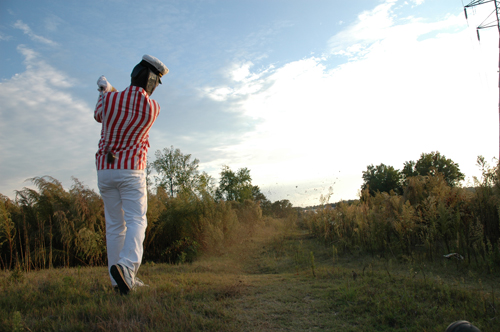 The Captain was off to a tremendous start.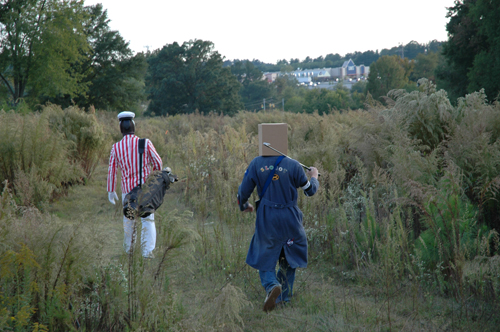 This start, however, was followed by a period of mild confusion as The Captain and Slobot searched for their balls.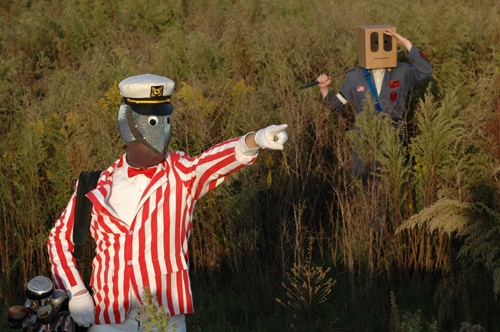 Eventually The Captain spotted their balls, but they had landed in a sand trap!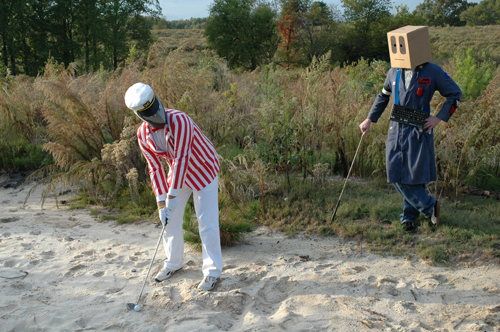 Undeterred, The Captain attempted to free his ball from the sand.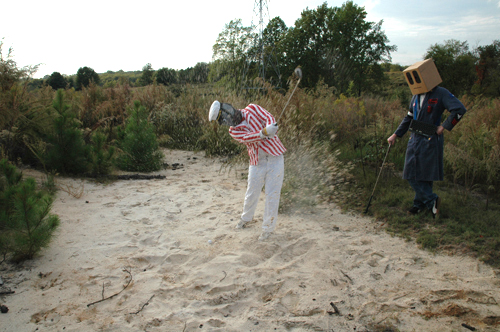 The Captain freed both his ball, and a good cup of sand, from the trap.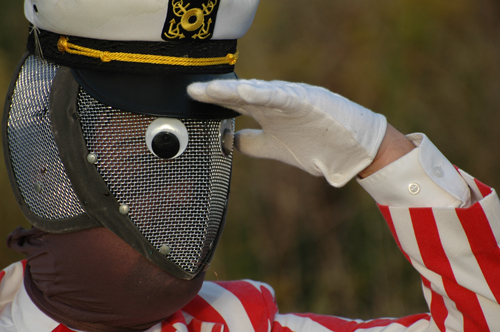 The Captain watched as his ball sailed through the air.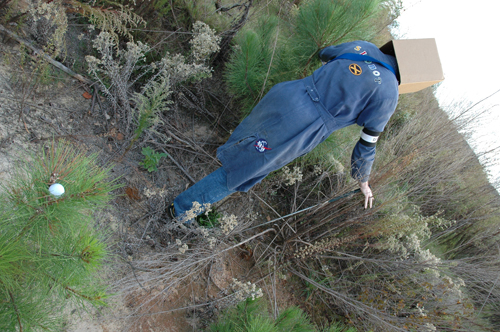 Slobot, however, lost his ball in the rough.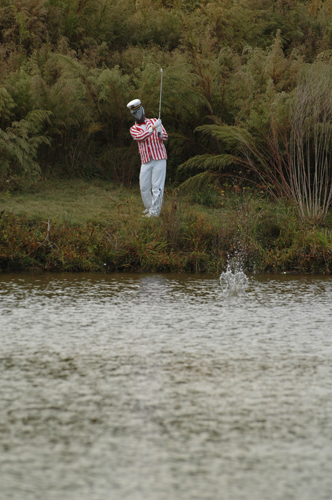 The Captain and Slobot, victorious in their battle with the sand trap soon found a new obstacle, a water hazard.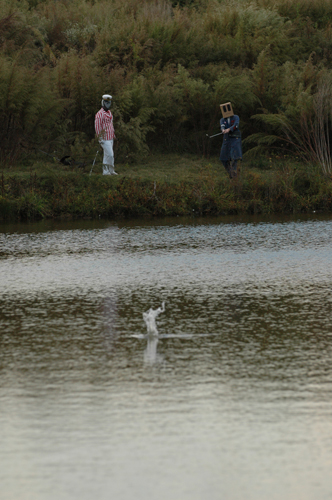 This hazard was but 1 of 7 created when Lan-Yair dammed the Halfway Branch of Lawson's Fork Creek.
The Captain and Slobot were endlessly frustrated when they both lost their balls to the watery depths of the hazard.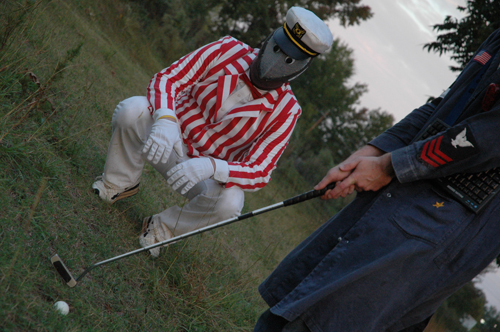 After many more sand traps, water hazards and other obstacles The Captain and Slobot had finally made it to the 18th hole.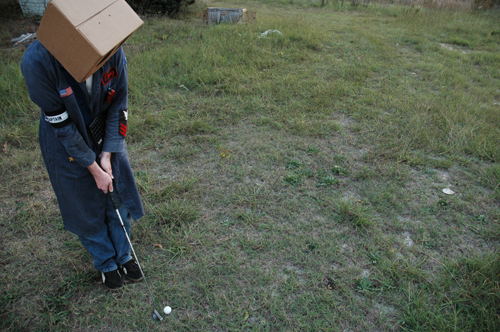 The satisfaction of a game well played was, however, tainted by the knowledge that these acres would soon be developed. Indeed, Greenville-based Centennial American Properties wants to develop a massive, $100 million marketplace on the site.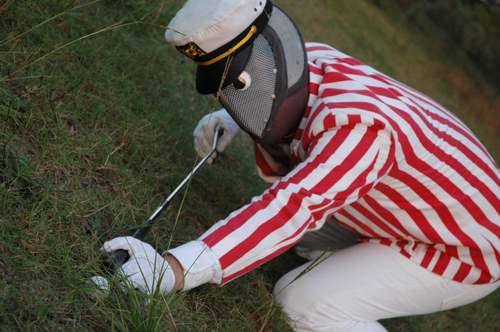 To be named Easton Marketplace, the development will be anchored by a 127,800-square-foot big box retailer. The site will also be the home to a 50,000 square foot stadium-style movie theatre, 140 single-family homes, restaurants, apartments and more. Finally, the site will likely be annexed by the City of Spartanburg.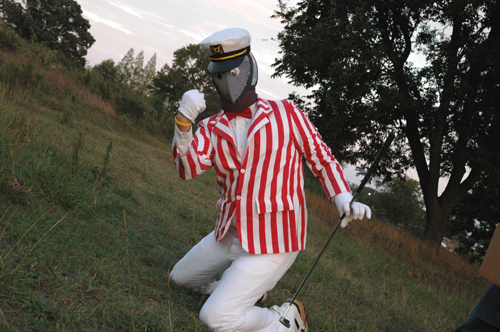 The Captain, however, did not allow sentiment to interfere with victory.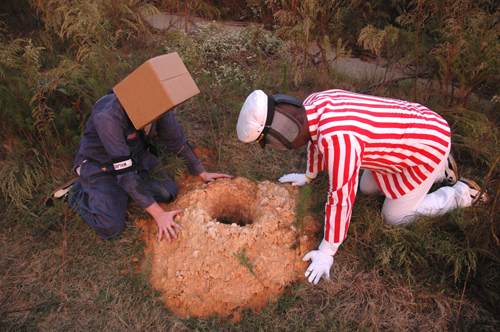 His ball disappeared into the depths of the 18th hole, sealing his defeat over Slobot.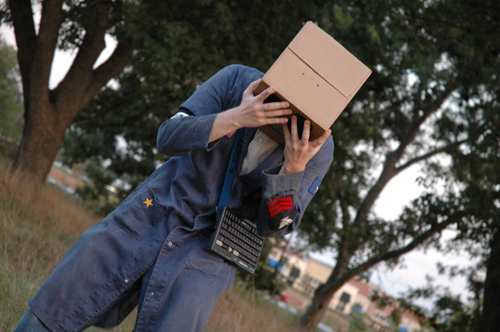 Slobot was devastated...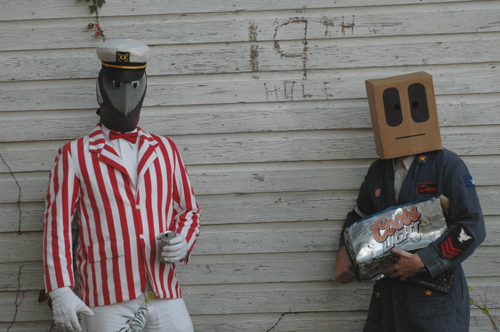 but it was nothing that a stop at the 19th Hole Clubhouse couldn't fix!
Slobot would like to thank Chad Knight and YOU!