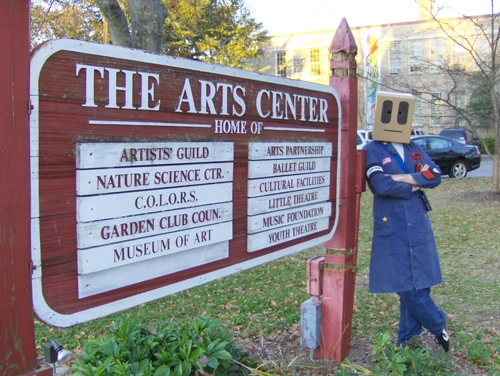 The former Southside Elementary School was designed by James Frank Collins and built in 1939. In 2006 it is the home of the Spartanburg Arts Center.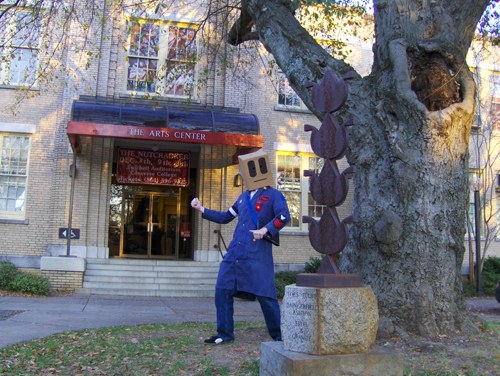 A sculpture by Spartanburg artist Dangerfield Ashton welcomes visitors.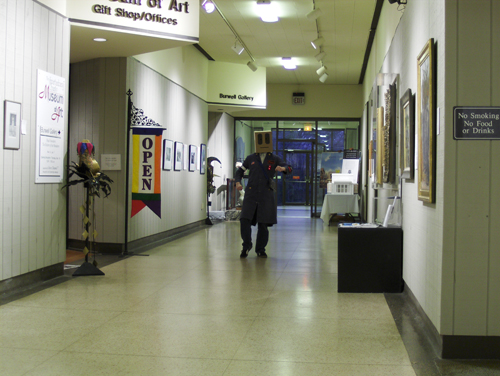 Slobot strolled down a corridor and found...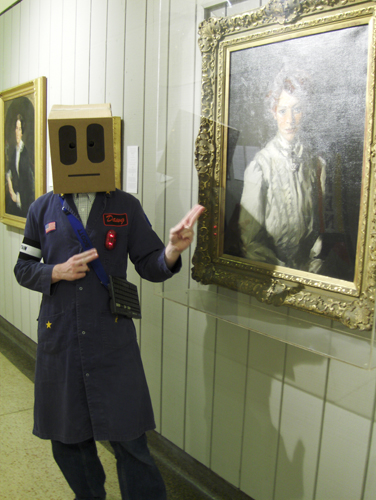 the GIRL WITH RED HAIR, the first painting of the Spartanburg Art Collection. GIRL WITH RED HAIR was completed by Robert Henri on May 04, 1903 and acquired by the Spartanburg Arts and Crafts Club on May 10, 1907.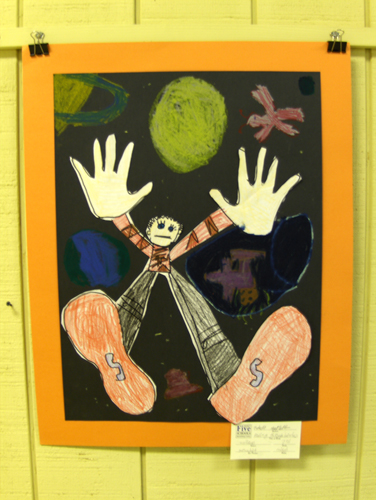 On the second floor Slobot found contemporary artwork by Spartanburg's budding young artists...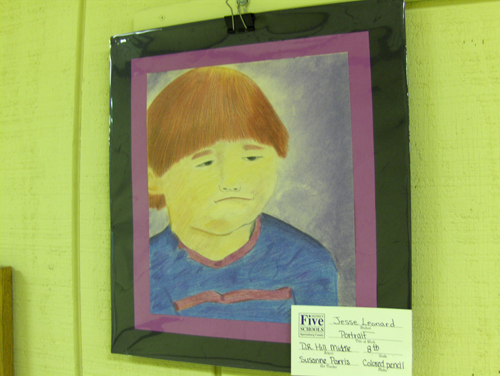 artists like Jesse Leonard of D. R. Hill Middle School...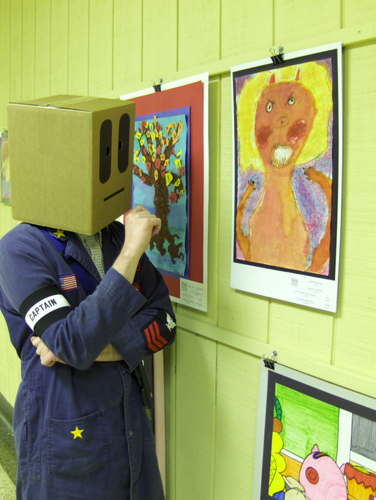 and Caleb McAlister of Berry Shoals Intermediate.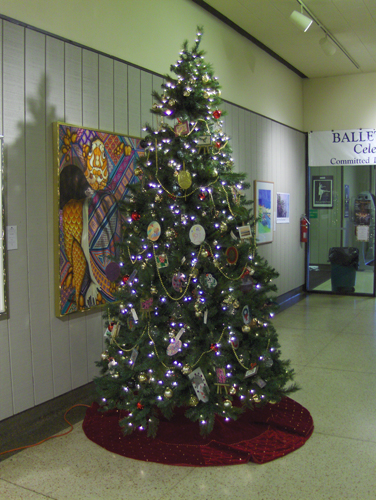 But, this is to be the Arts Center's final Christmas.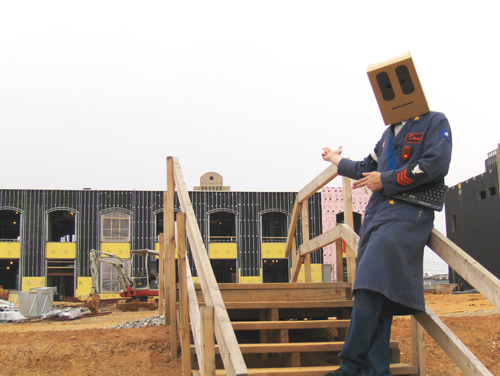 Indeed, the Chapman Cultural Center broke ground in October of 2005.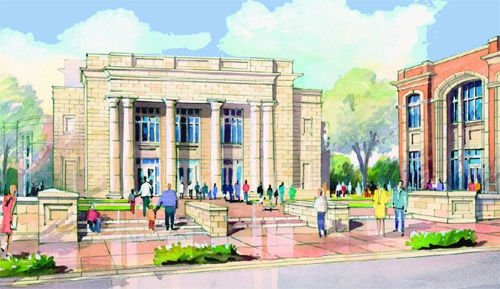 It is slated to replace the Arts Center in July of 2007.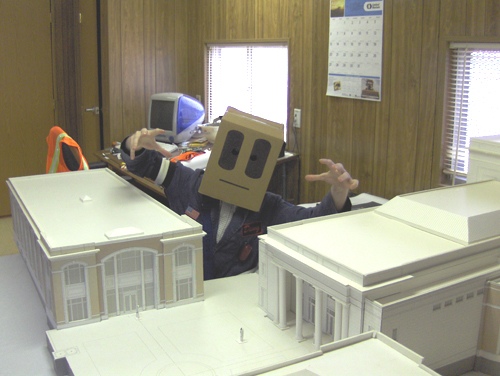 Once opened, the Chapman Cultural Center will be the new home of Spartanburg's cultural community for visual/performing arts, science and history.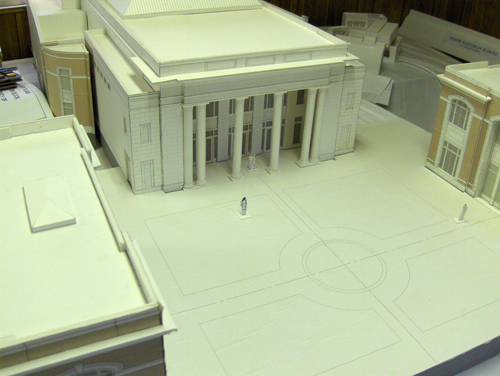 The 86,000-sq-ft-center will sit upon five acres on St. John St. next to Barnet Park in the heart of Spartanburg.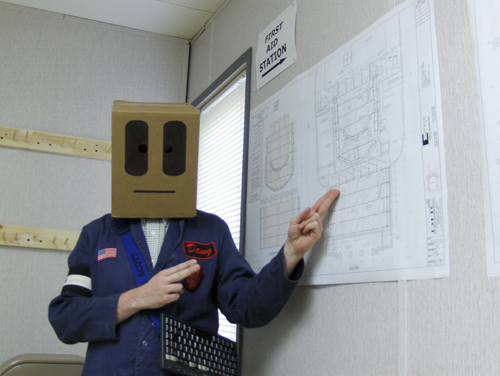 It will house 8 independent organizations: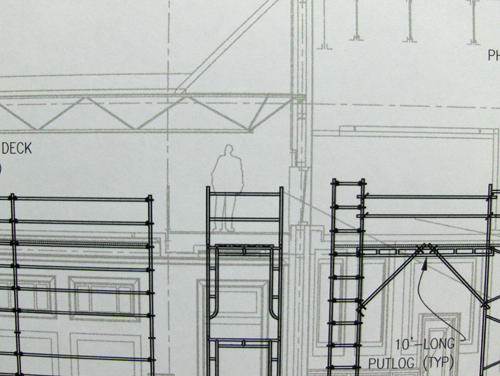 an Art Museum, a History Museum, a Music Foundation, a Science Center, an Arts Guild, The Arts Partnership of Greater Spartanburg, a Ballet School and a 500-seat theatre.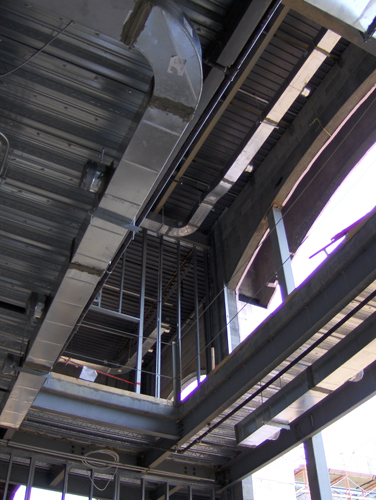 Spartanburg is pulling out all the stops for the Chapman Cultural Center...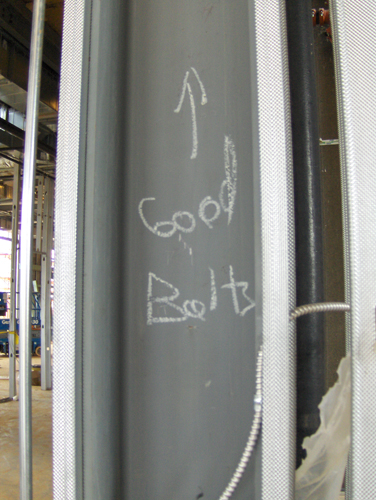 they are even using the good bolts!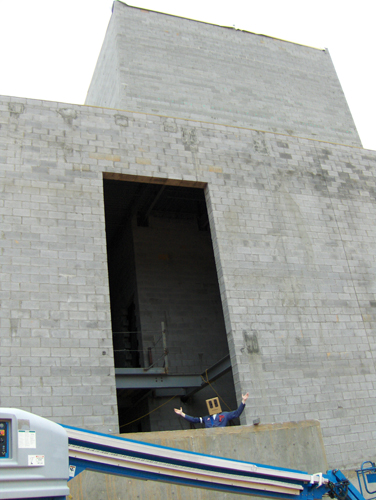 Slobot could not wait to see the finished Chapman Cultural Center!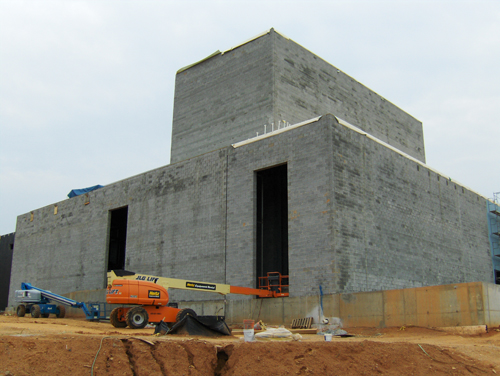 Slobot was particularly thrilled by the new theater, which will even have rigging so that Peter Pan can fly!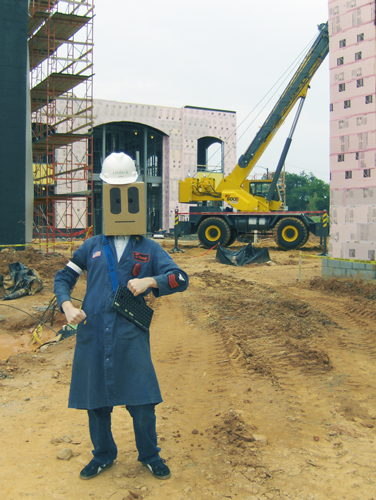 Slobot would like to thank Karen E. Bradley, the Spartanburg Arts Center, the Arts Partnership of Greater Spartanburg and YOU!